ASK A MOM: Swearing, skiing, and cultivating connections
WBTV's Molly Grantham tackles your parenting questions in this ongoing series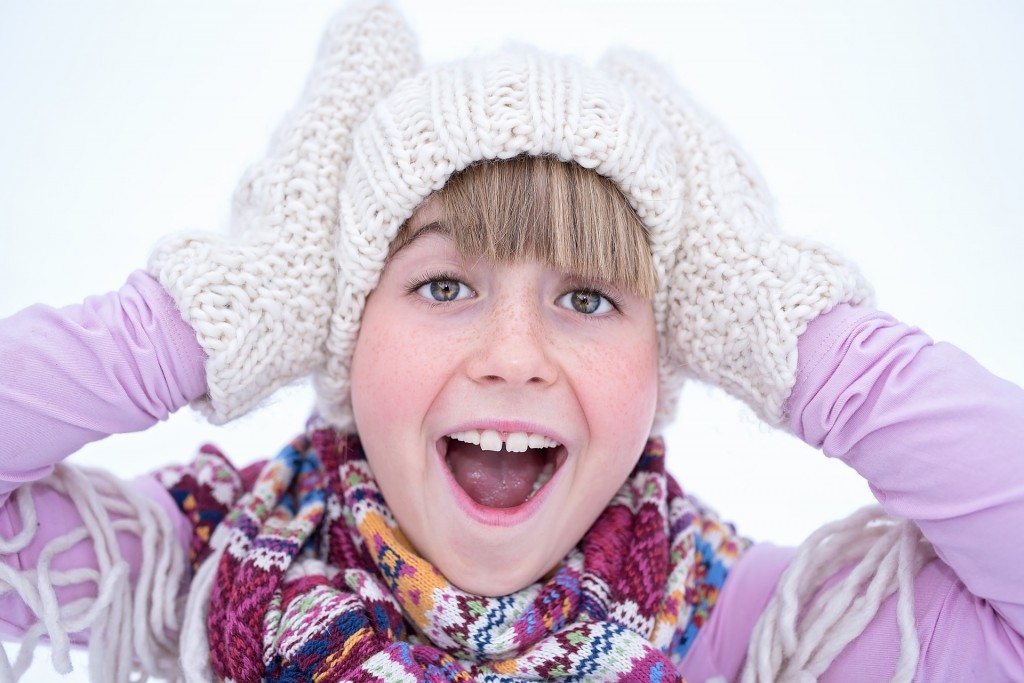 Q: OK, Molly. I found out from another mom that our sons were repeating some swear words they learned from some 4th graders on the school bus. Our boys, of course, think they're hilarious because they know they're saying something they shouldn't… which just makes them want to say it more. How do I put a stop to this?—Kimberly
A: Over the holidays my 7-year-old son, Hutch, dropped the "F" bomb in front of his older sister and slightly older cousins TWICE within two sentences. The kids immediately ratted him out. Hutch said he got the word from watching (awful) YouTube videos on TV. Yes, I'll be parenting those videos better, but in the interest of transparency want you to know, I researched this for you partially out of personal need.
The best article I found has a 12-step process on how to stop your kids from swearing. It has cute illustrations and nothing overly-academic. The whole article is good; here are the CliffsNotes:
Ignore a swear word the first time if it isn't motivated by anger. Staying calm will go a long way towards future prevention. [Note: This is exactly what I didn't do with Hutch. His sister and cousins made it a big deal and then I made it a big deal with him.]
If the offensive word is being used in the heat of anger, offer an alternative. The article said, "shoot," "freak," "darn," "dang," "oh my goodness!" or "oh my!" are generally considered polite alternatives.
If your child is swearing on repeat with no concept of what they're doing, talk with them about why words matter. Even if they don't understand the full meaning of what they're saying, young children can be taught certain words that upset others and shouldn't be used.
Figure out the source of your child's swearing. In your case, the school bus. Explain to your kids why they shouldn't mimic all they hear. If the swearing goes on continually, think about talking with the source—in your case, school transportation leaders—to help monitor. If your child learned the bad words from a TV show or video, the article suggests "supervise better" and prevent age-inappropriate media content. Videos can be blocked. TV's can stay off.
And, finally, establish a "no swearing" rule in the house—no loopholes. Adults must follow it, too.
Good luck.
Q: I have four kids, ages 8, 6, 5, and 2. My 6-year-old is the only girl, and she has ZERO respect for my authority. I wanted a girl so badly but I feel like we never really clicked and she favors her dad so much more. I'm ashamed to admit that we just don't like each other that much. How do I change this before it's too late?—Name Withheld
A: You're brave to ask this question. Vulnerability is a gift and if you have a feeling about something—even if you think it's something shameful—chances are you aren't the only one to feel that way. I'd bet my life someone else reading this can relate to what you're saying. Which means you're helping others, not just yourself, by asking.
I took your question to licensed therapist Juliet Kuehnle, owner of Sun Counseling & Wellness in Charlotte. (and the head of her growing and funny IG account, @YepIGoToTherapy)
"Parenting is so humbling," she says. "We receive messaging and see others that make it *look* easy and connective with rainbows and unicorns, but reality is much different. And dang! This woman who sent in the question has FOUR kiddos. That's a lot of work! I would encourage her not to frame this disconnect with her daughter as a failure, or to think something is wrong with either of them. After all, both this mom and this child are individual humans and it's a miracle when we totally jive with someone, even if they are related by blood."
Juliet says to take a breath, and reflect on the emotional responses being conveyed. "Try to ensure your behavior doesn't often reflect jealousy, resentment, or frustration since, as adults, we carry the pressure of modeling behavior and emotional expression," she says. "If you show those things, there's a great chance she'll copy them."
[Molly note: That's like the swearing advice in the first question. If adults swear in the house, kids will too.]
"Perhaps any mom feeling this way about their daughter can lean into the small—even really small—things the two of them can tolerate with each other and the mom can create more space for those moments," Juliet adds. "But I'd follow the daughter's lead in what those things might be and directly ask her for ideas. It may not be something the mom enjoys doing, but the effort to join the daughter's world or interests can go a long way. It can just be each person reading their own book next to each other. It's okay to operate from the mantra, 'Act how you want to feel.'"
The bottom line, Juliet says, is to relieve yourself of the pressure for the relationship to feel or look a certain way. The more open you remain and the more available you are to your daughter, the more opportunity you will have to connect. Parents might not always like their kids, she says, but kids can feel unconditional love no matter what. Let her know you see her, value her, and that she matters just the way she is… even if it's not always your cup of tea.
And remember: We're all just doing our best.
Q: Hi Molly. Where are the best places to take two kids, ages 8 and 7, skiing over one of the long weekends this winter? Looking for something three hours or less driving distance from Charlotte.—Sarah
A: Ask about North Carolina beaches and I'll be your personal talking Google. Ask about mountains and I've got nothing. I'd rather drink hot chocolate than ski. I turned to Facebook to get opinions from those who have visited various spots near Charlotte. I figured real stories from parents who have gone to different places was better than asking resorts themselves and having PR departments respond.
This post got over 70 comments within the first two hours. Most centered around Appalachian Ski Mountain, Beech Mountain, Sugar Mountain, and Winterplace (in West Virginia). All comments are in this link; a few favorites are here. (See Linda's idea at the end!)
Deborah: Appalachian Ski Mountain is the closest, in Blowing Rock, and the smallest and most affordable. Excellent for beginners. Sugar Mountain and Beech Mountain are both in Banner Elk. Sugar is second biggest and easier to access than Beech. Beech is the biggest and up a huge, windy road—it is its own town, on top of the mountain.
Tara: Winterplace is great. However, if your travel dates are flexible, my suggestion is to not go over a holiday as it can be super crowded.
Emily: Beech and Sugar are great, but only one (I can't remember which) allows you to book lift tickets and ski school in advance. The other one requires that you get in line and wait to purchase in person. Winterplace is about 3 hours from Charlotte and has great snow tubing. Holiday weekends are so crowded though, it sounds great due to the days off from school for the long weekend, but it's a lot to manage with small kids. Signed, A Mom of 3
Kristen: Appalachian Ski Mountain for beginners. Try to go during the week—weekends will be crowded. Small mountain and great for lessons."
Lance: Appalachian Ski Mtn is best for beginners with a great ski school.
Victoria: App ski for beginners for sure!! They allow you to purchase tickets ahead of time unlike Sugar which can be a real pain because you have to wait in line the night before, or the morning of.
Kristen: French Swiss Ski School at Appalachian Ski Mountain was fantastic with my kids. They first hit the slopes at 7 & 9, but I saw lots of little ones out there too. Not super expensive and close to Charlotte.
Sallie: Winterplace! Two-and-a-half hours up I-77. Great ski school, fun time for the kids. I don't ski but I was able to navigate the hills and get to the bottom and get some good footage of the kids once they were out of ski school!
Nancy: We LOVE Sugar Mountain! Sugar Bear School for skiing and Polar Bear School for snowboarding is absolutely phenomenal and makes for an AMAZING experience for kids!
Jen: We don't ski, but used to take our girls to Jonas Ridge for tubing. It's a blast!
Linda: I recommend taking them the day of the Super Bowl. A small crowd as the multitudes are indoors watching the game.
Each of these mountain resorts have their own Facebook pages as well, and usually post hours, midweek specials, and student or kid discounts on any given night of the week.
Keep your questions coming. You ask, I'll find answers. Submit them on Charlotte Parent's homepage.
See you tonight at 5:00 p.m., 5:30 p.m., and 11 p.m.
—Molly
MOLLY GRANTHAM is an anchor, author, and mom of three. Follow her on Facebook and Instagram, or catch her on WBTV News at 5:00 p.m., 5:30 p.m., and 11 p.m.