10 Ways to Rock the College Fair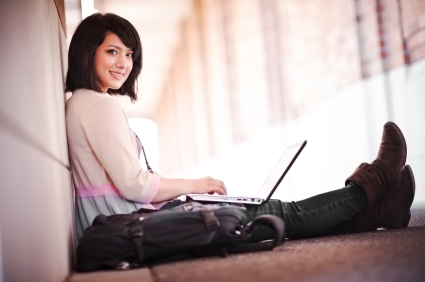 College-bound teens don't want to miss the National College Fair, March 12 from noon to 4 p.m. at The Park Expo. The free event is an opportunity to meet with college representatives from post-secondary institutions across the country. Register online to generate a printed barcode of personal information that can be scanned by colleges of interest, which means more time to ask questions and less time spent filling out forms.
To get the most out of the event, encourage your teen to consider these 10 tips from a former high school student who attended the college fair, and who also got into her top college choice.
Find a way to separate yourself from the crowd. Dress professionally with nice slacks or a skirt with a button down shirt. First impressions matter.
Work on your interview skills. Meeting with college advisors could turn into an on-site interview.
Be prepared to give the college advisor examples of your work including an essay, resume and/or a transcript.
Understand what kind of school you're looking to attend. Ask yourself questions about what type of campus is suitable for you.
Take this opportunity to learn about scholarships and financial aid.
Learn about the top programs offered at the schools.
Spend some time learning about the colleges and universities before you go to the fair. Collegeboard.org is a great resource.
Don't just grab gifts, but pick up the pamphlets too.
Go in with the mindset to learn as much as you can about the different colleges.
Follow-up with the colleges that interest you. Get business cards of the advisors you meet.