10 Tips to Get Ready for College Applications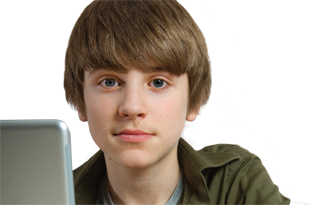 For many high-school students, choosing where to go to college is one of the biggest decisions they will make in their young lives. For some, the process of applying to schools, thinking about leaving home and deciding where to go can be a bit overwhelming. Luckily, students can make the application process easier if they lay the groundwork early in high school or even middle school. Here are steps students can take to help make the college application process smoother and to reduce some of the stress.
1. Take charge of the school experience.
It is important for kids to understand that their actions have consequences, especially when it comes to how actions can affect their future. Those who learn to effectively solve problems, advocate for themselves and motivate themselves may complete the college application period, as well as the transition to college, more smoothly. This development starts at a young age and can be fostered during middle school, if not earlier.
"Allow children to make some mistakes in middle school, where they experience the consequences in their grades," says Brian Crisp of Crisp Consulting & Coaching in Raleigh. "They need to see what happens if they don't study, and when they get to high school the actual grade they make in class matters more."
2. Start early.
Rather than waiting until the junior year of high school, students should start preparing for college application as early as the ninth grade. That's when it's important to choose a course load that will meet college admissions requirements. It's also important for students to make a list of necessary steps to follow to prepare to apply to college, and do something each year of high school. "If you put everything off to your senior year, you can still get through it, but it feels really stressful," says Bobbie Tillet, lead counselor at North Mecklenburg High School in Huntersville. "The sooner you can start putting things together, the better."
3. Pursue your interests.
Parents, teachers, guidance counselors and even students who have recently gone through the college application process and are now in college agree that it's important to focus on a few extracurricular activities rather than to dabble in several. "We encourage students to take electives that feed into their interests, and from there they can get involved in clubs and organizations where they get the chance to develop leadership and presentation skills," Tillet says.
4. Get to know yourself.
Choosing where you want to apply to school means being aware of your own interests and goals. Some useful online tools help students get started in this direction, including resources on CFNC.org through the Planning for a Career subhead and BigFuture.org from the College Board. Many school guidance counselors or student services departments also give aptitude tests and talk with students about the results.
5. Build relationships early.
It's important for students to have good relationships with their teachers and guidance counselors. Both will serve as important resources in applying to college and writing recommendation letters.
"I tell my students that from the moment they start high school they need to start building a relationship with one or two teachers whom they might later ask to write a recommendation for them," says Lisa Saintsing, a teacher at Our Lady of Grace middle school in Greensboro who has had three children apply to college. "No one knows them like their English teachers, because they not only know how well they can read and write, but they also know how and about what they think."
Also, with the large number of students assigned to each guidance counselor at some schools, it's a good idea to set up an appointment to meet one-on-one during the freshman or sophomore year. "I suggest making an appointment with your guidance counselor every couple of months to talk over things and get information on scholarships," Crisp says.
6. Discuss finances as a family.
It's a good idea to sit down together as a family early in the process and discuss the cost of an education and what the family can afford. Keep in mind travel costs to and from school and how often you expect to see your children once they go to college. All of these factors will influence where the student ends up applying to college. Keep in mind that some schools, such as small liberal arts colleges, often have a lot to offer in terms of financial aid through grants and scholarships.
7. Get organized.
Whether your student works best with a day planner, a file box, a notebook with pockets or files on a computer, it's smart to start early with an organization system that works well for that student. Use it to keep up with awards, activities, recommendations, notes and even information from colleges so that everything is in one place when it's time to fill out the applications.
8. Visit colleges early and often.
"I recommend to parents that any time you're on a trip somewhere and there's a college campus close by, it's a good idea to visit," Tillet says. Campus visits not only instill in students that the family supports their decision to go to college, they also help them see what different colleges have to offer.
9. Map out a plan for testing.
Knowing when to take college entrance exams and which ones to take is a big question for high-school students. Brian Crisp recommends taking the PSAT and the PLAN during the sophomore year to get a feel for which test a student performs better on. Then choose the SAT or the ACT during the junior year and take it at least twice, if not three times. "Admissions offices look at the SAT and ACT equally, so what I recommend is taking which test is better for your aptitude," Crisp says. Don't forget to take the PSAT again the fall of junior year for possible National Merit Scholarship consideration.
10. Read.
Nothing will better prepare students to take college entrance exams — and be ready for the college workload — than reading. "One way to build vocabularies is to read literature from the 19th century," Saintsing says. "Students should also read a wide variety of genres such as magazines like National Geographic and The Atlantic, as well as biographies, newspapers and nonfiction."
Karen M. Alley, a freelance writer in Elkin, with first-hand experience in the struggles of preparing kids for college applications.