10 Tips for Skillful Parenting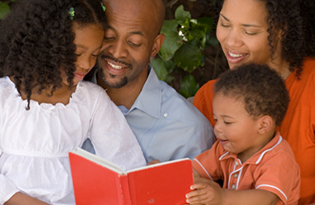 While parents want nothing more than to avoid making the same child-rearing mistakes that they observe in others or experienced themselves, they run the risk of falling into bad habits and unskillful parenting practices. According to Michael Finkelstein, M.D., we can enjoy a healthy relationship with our children if we are sure to make certain adjustments in our own thinking.
Here he advises parents on how to approach their role from a fresh perspective with 10 Tips for Skillful parenting:
1. Examine your place in the spectrum of heath and happiness- To enjoy a healthy relationship with our children, it is imperative that we maintain health and balance in our own lives.  Live your own life as skillfully as you want your child to live theirs.
2. Don't underestimate a child's intuition- Although you may not yet have an adult relationship with one another, children possess a powerful sense of environmental understanding.  If you have a "bad" or "negative" image of yourself, don't put it past your child to pick up on it.
3. Allow your child to make mistakes- In order to foster their development, they have to find their own way.  Mistakes are an inevitable part of this process.
4. Remember that you are different people- Your child may have your smile, your laugh or your dimples, but our differences are often what keep us united.  Sometimes, we must accept the things we cannot change in order to take place in our child's evolution.
5. Keep connected- Whether through regular family dinners or by scheduling quality time each week to reconnect, make sure you set aside time to bond with and truly appreciate your child.
6. Resist falling prey to unhealthy attachment- Learn to walk the line between close and clingy.  This is an essential step in establishing and maintaining a healthy parent-child relationship.
7. Build a community. It is important that both you and your child feel you are a part of a community you can trust and lean on when needed, whether it's a social group, religious organization, club or nearby extended family.  But choose wisely; a community also provides a more diverse group of role models for your child as he or she grows up.
8. Accept your children's lifestyle choices. This tip might be particularly difficult, but don't underestimate the value of your approval, even if your child acts as though they don't care for it.  From who they choose to date to which career path they decide upon, so long as their behaviors are not destructive, listen and provide support with an open heart and mind.
9. Prepare your children for the real world. Many parents emphasize the value of education while neglecting to teach their children certain practical skills.  Next time you cook a healthy meal or repair a leaky sink, involve your child so that they can learn these important but often overlooked life skills.
10. Tailor your expectations. Identify your child's specific needs, desires and skills, and hold them accountable.  However, don't push the envelope.  Your support is crucial to their fulfillment.
Prior to developing the concept of Skillful Living, Dr. Finkelstein was the Medical Director of Northern Westchester Hospital in Bedford, N.Y. and the assistant director to the department of medicine at Lenox Hill Hospital in New York City.