10 Must-Have Foods for Your Kitchen
Spring is a great time to give your pantry a makeover.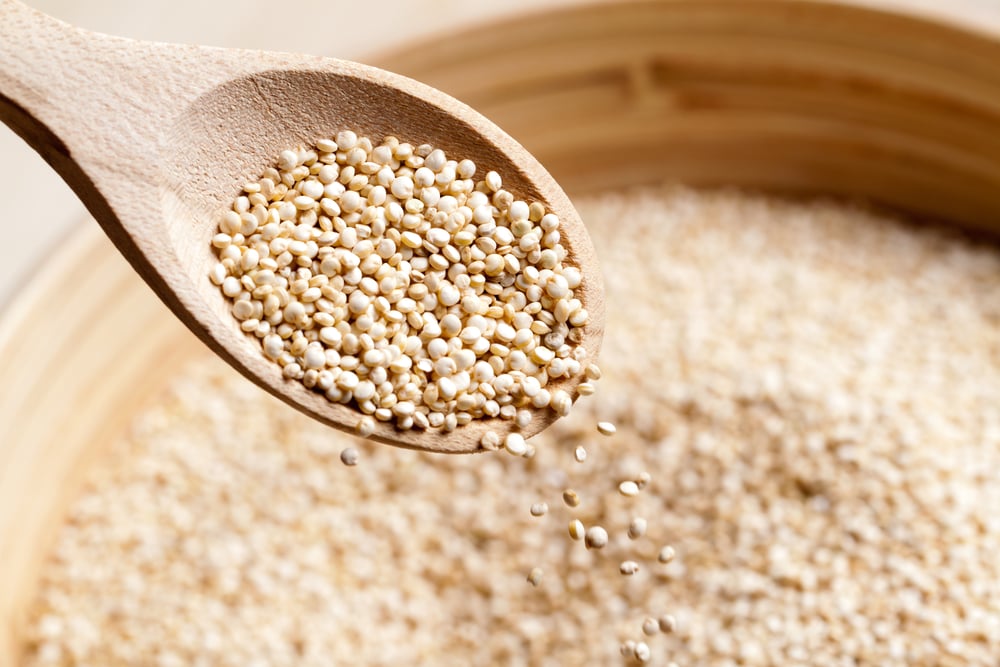 Spring is a great time to give your pantry a makeover. After checking expiration dates on refrigerated and dry goods, consider nutritional swaps like substituting potato chips for tortilla chips or air-popped popcorn, pre-packaged sweets for dried fruits, and local honey for processed maple syrup.
Registered and licensed dietitian Tricia Azra recommends stocking your refrigerator and pantry with the following items for quick, yet healthy, snacks and meals.
1. Canned chickpeas.
These can be used in soups or as a protein topper for salads.
2. Chia seeds.
These are some of the richest plant sources of omega-3s. Use in your smoothies or to top cereals, oatmeal, yogurts, and salads.
3. Fresh lemon.
Use as a salad dressing base or to squeeze flavor over grilled meats and fish. You can also make homemade lemonade for a healthy drink.
4. Frozen fruits.
Store in your freezer to use in smoothies.
5. Oatmeal.
Go for steel cut. Top with berries, bananas, a drizzle of honey, chia, or flax seeds.
6. Olive oil.
This is an all-around good oil that can be used as a salad dressing base or to provide flavor for baking meats and vegetables.
7. Plain Greek yogurt.
High in protein and versatile, you can use it for smoothies or top with nuts and seeds for breakfast or a snack.
8. Quinoa.
High in protein and a whole grain. Make a large batch for the week and use in salads or as a stuffing for peppers and mushrooms.
9. Steamables.
Keep these in your freezer or refrigerator as a fast way to get your vegetables. Go for the unseasoned variety, and add your own healthy flavors, lemon, garlic and olive oil.
10. Sweet potatoes.
Use for dinner or for a quick afternoon snack. Heat five minutes in a microwave or 30 minutes in a toaster oven. Top with cinnamon and olive oil.