10 Holiday Break Camps for Kids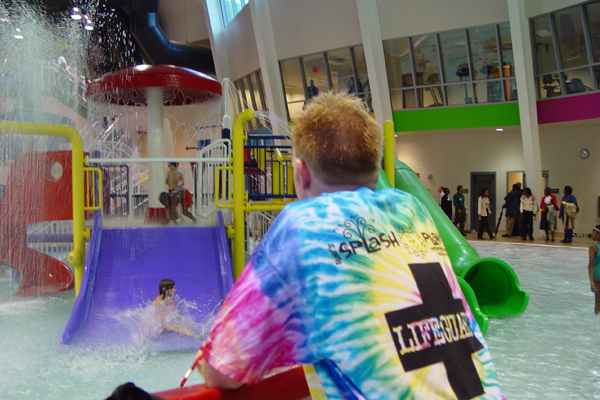 Whether you're working, running errands for the holidays, or both- here are a few winter break camps that can make your life a little easier.
1. Reedy Creek Nature Center
(Dec. 28-30 2015) Kids will join Corey Sperling as he teaches skills on how to survive and thrive in the winter. Bring a packed lunch and power snack.
The details: $30. Ages 8-12. 9 a.m.-4 p.m. Reedy Creek Nature Center, 2900 Rocky River Road. parkandrec.com.
2. Extreme Ice Center
(Nov. 11-Jan. 19 ) Winter Cool full-day camp includes daily skate lessons as well as on and off-ice activities.
The Details: Ages 5-12. 7 a.m.- 6 p.m. 4705 Indian Trail-Fairview Road, Indian Trail. xicenter.com.
2. Discovery Place
(Dec. 22- Jan. 2) Your creative kiddo can design, take a part, and invent during this full-day camp.
The Details: All camps run from 9 a.m.-4 p.m. Grades K-3. Members: $45 per camp session; Non-Members: $55 per camp session. discoveryplace.org.
3. Rays Splash Planet
(Dec.15-19) Ray's Winter Camp offers a variety of activities for your child. From games, fitness, sports, swimming and of course social time there's something for every kid. Pack a lunch, two snacks, swim wear and towel daily.
The Details: Pre-registration is required. Ages 5-11. $100 per child. 215 N. Sycamore St., 704-432-4729. parkandrec.com.
4. Morrison Family YMCA
(Dec. 22-23, Dec. 29-30) From cooking to sports to Gymnastics, your kids can find something they enjoy and be around other kids with like minded fun goals. Each themed offering is set up as a track and are specific for your child.
The Details: 9 a.m.-1 p.m.; 1-4 p.m. Grades K-5. Fees start at $2per day. 9405 Bryant Farms Road. 704-716-4650. ymcacharlotte.org.
5. My Gym South Charlotte
(Dec. 22-23, 26, 29-30, Jan.2) Bring your tot in for a half-day camp of fun. This energetic camp is all about gymnastics, sports and high energy games. A combo full-day camp with Noah's Art is also another option.
The Details: All half-day camps run from 9:30 a.m.-noon or from 1-3:30 p.m. Combo camp hours, 1-5 p.m. 704-521-6657. mygym.com.
6. Levine JCC
(Dec. 22-24, Dec. 26, 29-Jan.2) Drop the kids off during their winter break for exciting camps including Kicks for Kidz, FUN for Kids and Teen Winter Adventure. For Grades K-8, try out the Winter Performance Camp.
The Details: Ages 4-14. Members, $55; Non-members, $65. 5007 Providence Road. 704-366-5007. charlottejcc.org.
7. Pro Skills Basketball Camp
(Nov.28-29, Dec. 27-28, Jan. 3-4) From skills to drills, your active kiddo will have fun learning and/or perfecting his craft.
The Details: Grades 3-12. 704-289-1710. For gym locations and more infromation, visit proskillsbasketball.com.
8. Sports Connection NC
(Nov.28, Dec. 22-24, 26, 29-31) The main emphasis for this camp is having fun while playing all the games, activities, attractions and sports. For a small fee, an optional hot lunch program is provided for kids.
The Details: Ages 6-13. Hourse: 8:30 a.m.-4:30 p.m. $55 per day. See website for Ballantyne and Northlake location information. sportsconnectionnc.com.
9. McDowell Nature Center
(Dec. 30) School's Out Nature Camp is all about exploring the outdoors and learning. Children must bring a lunch and snacks.
The Details: $15 per child. Grades K-2. 9 a.m.-4 p.m. 15222 S. York Road, 704-583-1284. parkandrec.com.
10. The City Kitch
(Dec. 29-Jan. 2) Feed your child's passion for cooking by giving them a fun educational outlet to learn during this winter break. Culinary experts offer instruction in both the arts and baking and even implement "Family Friday" during camp for families to enjoy food, pictures of the week's activities and more. Apron and chef hats are provided.
The Details: Mon.-Fri., 9 a.m.-2 p.m. $300 if you register by Dec. 10; $325 after Dec. 10. The City Kitch, 9545 Pinnacle Drive. 704-499-3046. thecitykitch.com.