10 Healthy Ways to Use Vinaigrette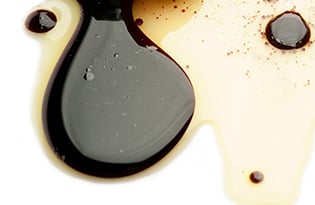 One of the things I have always loved about Julia Child, my culinary hero, and the way she wrote her first cookbook, "Mastering the Art of French Cooking," is that she featured a master recipe and then included several variations on the theme.
Good in small batches or large ones, this vinaigrette is easy to make, can be used for a variety of recipes, and will hold in your refrigerator for several weeks.
To make the vinaigrette, I recommend using local ingredients and condiments. You can find mustards made in North Carolina at Earthfare and Whole Foods; regionally made Greek-style yogurt is available at Whole Foods; local tempeh is available at the Queens Pantry at Atherton Mill and Market; and the city's only specifically designated ultra premium extra-virgin olive oils are at Pour Olive on East Boulevard. Pour Olive also carries an exceptional selection of artisan balsamic vinegars.
See Heidi's French Vinaigrette Salad Dressing Recipe
10 Healthy Ways to Use Vinaigrette
Use as a salad dressing.
Use as a marinade for chicken, pork or tofu.
Mix with Greek-style yogurt and use as a dip for fresh veggies or chips.
Mix with Greek-style yogurt and use as a spread on breads for sandwiches.
Use when you are sautéing mushrooms as a great finish instead of commercial Worcestershire sauce.
Grill or broil grape tomatoes and then mix the tomatoes and their juices with warmed vinaigrette to make a terrific sauce for your favorite pasta.
Mix vinaigrette with shredded cabbage, cucumbers and red bell peppers; add a bit of hot chili pepper flakes and wait one hour to serve as a fresh crunchy slaw
Mix vinaigrette with mashed cannellini beans and canned tuna for a healthier and tastier tuna salad – no mayo needed.
Slice and brown tempeh in a bit of extra-virgin olive oil in a nonstick pan; pour vinaigrette over all and steam for a minute or two until most of the liquid disappears.
Toss over grilled asparagus and top with toasted pistachio nuts for a delicious side.
Heidi Billotto is a local culinary expert who hosts cooking classes throughout the Charlotte area. Find her on Twitter @HeidiCooks.