10 Cheap and Easy Healthy Snacks for Kids
Cheap and easy snack ideas to have ready for the weekend.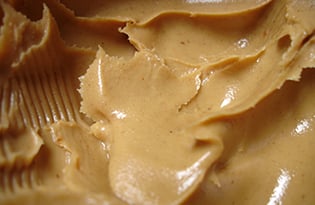 Fit Family Challenge Approved Snacks
Kelsey Knasel of Carolinas HealthCare System has been working with the Cram family as they try to move towards a healthier lifestyle. Here are some cheap and easy snack ideas she suggested to Kathleen, mom of the four Cram kids.
1. Fruit (such as apple or banana) with peanut butter
Tip: Buy peanut butter in individual containers or just add some to a small tupperware or Ziploc bag and cut the tip to squeeze onto the fruit
---
2. Berries and greek yogurt
You (or the kids) choose what kind of berries to use
---
3. Smoothies in the frozen tubes
Add some protein powder or peanut butter to help keep the kids fuller longer
---
4. Frozen blueberries swirled in vanilla greek yogurt
---
5. Triscuits/whole grain crackers with cheese cubes
---
6. Pretzels and hummus
---
7. Power Balls
View recipe »
---
8. Trail Mix
View recipe »
---
9. Rainbow Platter
Veggie Platter: Red, orange, yellow, green peppers (or edemame for extra protein), cauliflower and blue corn tortilla chips
Fruit Platter: strawberries, orange slices, pineapple, kiwi, blueberries, grapes
---
10. Blueberry Bites
Place wax paper on a cookie sheet. Then swirl blueberries in vanilla greek yogurt and place on prepared cookie sheets. Sit in the freezer until hard. Serve.
---
Kelsey Knasel is a registered dietitian and nutritionist with Carolinas Medical Center-Pineville, part of Carolinas HealthCare System. She provides health education, focusing on treatment of individuals dealing with chronic illness and those who are working to maintain healthy lifestyles.