Written Back into History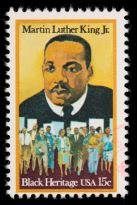 February may herald "Black History Month," and while our country's most recent presidential election is an indicator of how parents today are teaching their children to embrace diversity, one Charlotte mom and author doesn't believe the study of African-American history should be limited to just one month a year.
Working on her first book, Tricia Martineau Wagner noticed information on African Americans was noticeably absent. She became determined to search out their stories in other primary source documents. While researching material for her second book, "African American Women of the Old West," (TwoDot, 2007, $9.95) she looked at journals and 150-year-old diaries to gain insight on the lives of often overlooked black women in the 1800s.
"I found these incredible women who had overcome these insurmountable obstacles in their lives," says Wagner. "They were trailblazers in every sense of the word."
A former elementary school teacher, Wagner also works as a storyteller and reading specialist, who enjoys visiting schools and sharing her passion for history. She creates interactive presentations and often brings along props so children can get a better sense of the way the world worked in the past.
"I think we can get a clear image of our collective past if we can point out that African Americans played a vital role," says Wagner, who lives in Charlotte with her husband and two children. Her books are historical non-fiction works in short-story format for a crossover audience, including adults and children as young as fifth grade.
Parents can take cues from Wagner's approach and set time aside this month — and throughout the year — to talk about other great historical African Americans and their achievements with their children. During her research, Wagner unearthed fascinating tales of African Americans who had been left out of major history lessons — challenge your children to come up with their own favorite stories.
For more information on Wagner, her books and her storytelling presentations, visit www.authortalk.org or e-mail her at tricia@authortalk.org.
Books by Tricia Martineau Wagner
• It Happened on the Underground Railroad (TwoDot, 2007, $9.95)
From a riverboat worker who dressed as a woman to the abolitionist who died for his beliefs, "It Happened on the Underground Railroad" offers a gripping look at heroic individuals, who became a part of the famous "road" to freedom. Read about Peter Still, a former slave who came to the Philadelphia Antislavery Society in search of his family, only to discover that the man sitting in front of him was his brother. Meet the individuals who may have inspired characters in the novels "Uncle Tom's Cabin" and "Beloved." And experience the heart-pounding fear of a man who mailed himself north.
• African American Women of the Old West (TwoDot, 2007, $9.95)
The brave pioneers who made a life on the frontier were not only male — and not only white. The 10 women featured in "African American Women of the Old West" were born before 1900; some were slaves, some were free and some lived both ways during their lifetimes. Mary Fields, the gun-toting woman featured on the front cover, was known as the Ursuline Catholic Convent in Toledo, Ohio, as a beloved, yet forceful man of a woman. Annie Box Neal, a soft-spoken refined gentlewoman, was the proprietor of the opulent health resort and get-away, the Mountain View Hotel in Oracle, Ariz. And read about Abby Fisher, who operated a successful catering business in San Francisco. She was the first former slave woman to publish her own cookbook.
Renee Roberson is an associate editor at Charlotte Parent magazine.