Winter Reads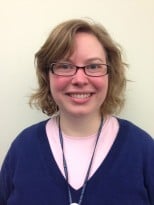 "Oh, the weather outside is frightful, but the fire is so delightful…"
And isn't reading the best activity to do in front of a fireplace? Many people know of The Snowy Day by Ezra Jack Keats, Owl Moon by Jane Yolen, and The Mitten by Jan Brett, but here are some newer books celebrating winter.
If you have anyone in your house who is unconvinced of the beauty and fun of winter, Winter is for Snow by Robert Neubecker might change their minds. This book consists of a conversation in which a brother slowly convinces his sister that winter is wonderful. With some new vocabulary words and the back-and-forth structure, this book is best for ages 3 to 5.
Bears are a popular topic for picture books dealing with the fall and winter. Baby Bear Counts One by Ashley Wolff stands out from the crowd. This adorable bear cub is startled by the noises of all of the other animals, and he counts up to 10 as they all prepare for winter. At last, he and his mother cuddle together and watch the snowflakes fall from their warm den. Preschoolers will enjoy this book.
Have you got the cold weather blues? Or perhaps your kids are bored and looking for something fun to do? The Kids' Winter Fun Book: Homespun Adventures for Family Fun by Claire Gillman and Sam Martin is your answer for kids in elementary school. The activities range from making a snow globe or creating ice art to bouncing an egg and dipping candy apples.
If your older child would like a chilly read, Twelve Kinds of Ice by Ellen Bryan Obed, and illustrated by Barbara McClintock, delivers. This book is not a novel but a series of brief scenes exulting the glories of the many kinds of ice and the ice skating that occurs on each. Twelve Kinds of Ice is best suited for children aged 9 to 11.
You can find these books and many more at your local branch of the Charlotte Mecklenburg Library!