Why Planned Community Living is Better Than City Life in Charlotte
With a planned community such as Waxhaw's MillBridge, perks are at every corner. Enjoy easy greenway access, a waterslide, and a close-knit community feel you just don't get in the city.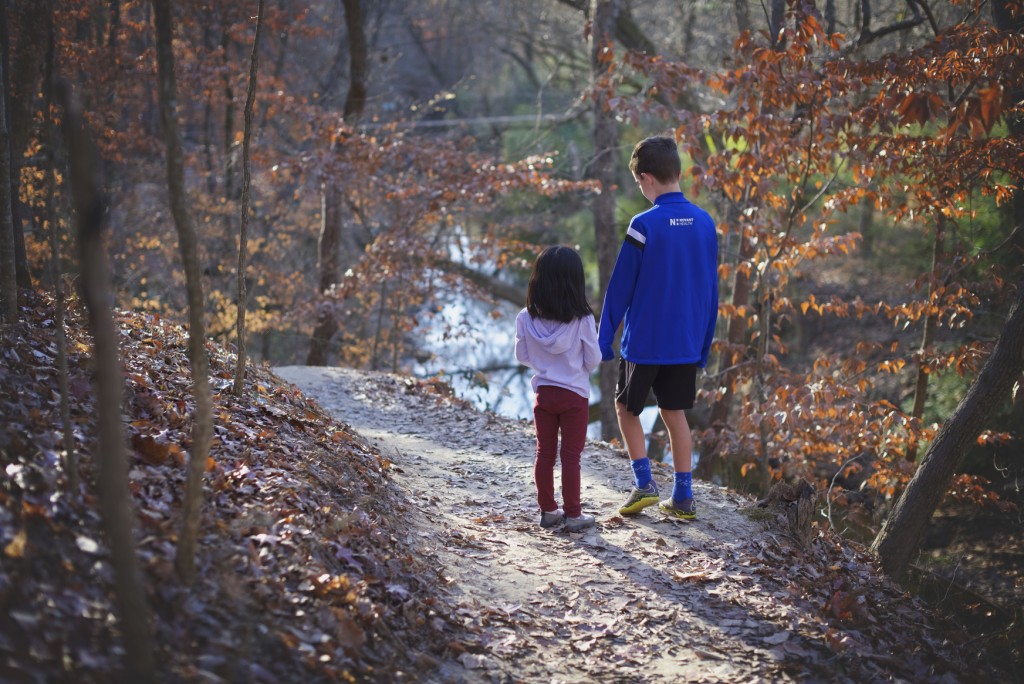 The Advantages of Planned Community Living vs. City Life in Charlotte

As the real estate market in Charlotte continues to heat up, it can be difficult to scope out potential new homes for you and your family. With such a limited inventory, after all, it can feel like your options are pretty slim. And nobody wants to settle for a home that's just decent.
When looking for your family's next home, consider venturing beyond city limits—that's where the hidden gems are. In Waxhaw, for example, a gorgeous pre-planned living community boasts many amenities only typically found within pricey uptown apartment complexes—and yet, this community, called MillBridge, has all those amenities (including a coffee bar, fitness center, lazy river, and waterslide), plus the spacious and less-stressful lifestyle that comes with owning a home outside of the city.
There's a reason MillBridge recently won "2017 North Carolina Community of the Year," courtesy of the North Carolina Home Builders Association, and the community's unique perks are at the forefront of that decision. Besides leaving the bustle of city life behind (only about 40 minutes, though), MillBridge also offers a close-knit community feel and a natural environment where young ones can sprout new hobbies.
Carolina Thread Trail access at home
If you're one of the many Charlotteans who loves taking advantage of the Carolina Thread Trail, you must live in MillBridge. Many uptown spots don't offer direct access to the regional trail and greenway system, but MillBridge has an access point right in the neighborhood! Imagine coming home from work really craving a peaceful jog or a nice walk with your dog and child. Your wish is granted in this quaint community, thanks to a new cross-state suspension bridge that connects the Twelve Mile Creek Greenway in Waxhaw with Lancaster, S.C., creating four continuous miles of pathway that stem right from your neighborhood. You don't need a plan. You don't need to schedule a time to drive to an entry point. All you need is the desire to let yourself soak up some fresh air. Nature awaits in the backyard—see the trails on the MillBridge map here.
The allure of lake life
When people typically think about "lake life" as it relates to Charlotte, visions of Lake Wylie and Lake Norman usually come to mind. But there a lesser-known body of water you should be aware of: Cane Creek! This river connects to a sprawling 300-acre lake at Cane Creek Park, where locals are invited to swim, fish, boat, or engage in other fun water-related activities. Even if you don't have a boat, you can bring the kids here for a lovely weekend picnic—surely they won't mind the playgrounds peppering the area. Plus, there's hiking, horseback riding, mountain biking, and boat rentals, so even adventurous souls can enjoy their slice of Cane Creek Park. What's even better is the fact that Cane Creek Park is a mere 20 minutes from your home in MillBridge.
Want to hang out a bit closer to home? H.C. Nesbit Park, Waxhaw's only municipal park, is easily accessible from MillBridge because one of the community's trails connects to the park. H.C. Nesbit Park is located behind Kensington Elementary, right next to MillBridge, and it stays lively with the Waxhaw recreation leagues playing soccer and baseball on the fields. As you can imagine, being a part of the Millbridge community helps you stay connected to the local scene, where you can really get to know your neighbors.
No car required (Golf carts are a go, though!)
Lastly, it's worth mentioning that living in MillBridge is completely convenient. A common woe for those who can't afford (or don't enjoy) city living is that, in the suburbs, the convenience factor goes down. Well, not in MillBridge. Each section of the neighborhood includes its own paved pathway that heads to the Community House, which is where the coffee bar, library, kids' corner, lounge area, outdoor fireplace, and other luxurious perks await. These pathways are golf cart-friendly, so leave the SUV in the garage.
Or, if you want to walk through the neighborhood, you may find yourself at one of the eight pocket parks tucked into areas all over the community. Basically, pocket parks are pint-sized parks throughout the neighborhood where neighbors gather and kids play football, soccer, frisbee, or corn-hole. And, when the weather is warm, Pocket-Park Picnics pop up at different spots each month. Each small park is named by its street, and they all vary in size, with Golden View being one of the largest. The Pinebrook Pocket Park has a gazebo and a free little library; the Pulte Pocket Park by the pond has a gazebo; and the Lennar Pocket Park has a gazebo, playground, and putting green. It seems the developers of MillBridge have thought of just about everything to delight residents at every turn, creating a truly unique and pleasant way of life.
One of the pocket parks at MillBridge.
Ready to move in? We thought you'd never ask. You've got lots of options: Choose from either five partnered builders or browse quick move-in homes if you're on a tight timetable. Either way, you're bound to find the perfect place to settle with everything at your fingertips. Goodbye, city traffic and inflated prices, and hello, comfortable community living! MillBridge defines The Good Life to a T.
About MillBridge: Located in the historic town of Waxhaw, North Carolina, MillBridge is a picturesque master-planned community. Featuring a charming covered bridge and a Mill House with a working water wheel, this community will consist of nearly 2,000 homes when completed. Voted N.C. Community of the Year by the North Carolina Home Builders Association (NCHBA), MillBridge is the perfect setting for active families as there are numerous outdoor activities—everything from basketball in the outdoor Airnasium to soccer and baseball games in the Town of Waxhaw community park. Add to this a location that offers proximity to Ballantyne and Charlotte, and MillBridge offers a perfect combination of big city life with historic southern charm.