What's in Store for the 2017-18 School Calendar?
A bill in the NC House seeks to give Charlotte-Mecklenburg Schools more flexibility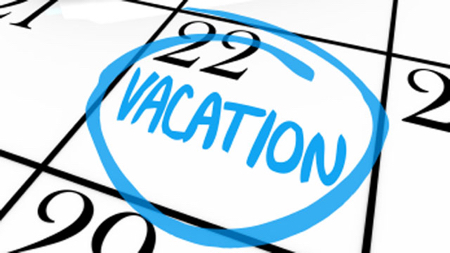 H.B. 108, filed February 15, seeks to give Charlotte-Mecklenburg Schools the autonomy to set its own start and end dates, and it specifically includes language for allowing first semester exams to be given before winter break.
In 2004, the state's General Assembly passed a calendar law for schools because of the tourism industry, as well as a group of vocal parents. They were concerned that school calendars were truncating the summer break, making it more difficult for families to go on vacation.
[Side note: But does it? Wouldn't it just open up additional opportunities to travel during off-peak times throughout the year? I don't know; the argument just seems a little flimsy to me, but then again, I wasn't privy to the whole debate.]
Ever since the law passed, though, school districts throughout the state have been looking for district exemptions, if not repeal, citing substantial difficulties caused by the 2004 calendar law in scheduling teacher workdays and professional development opportunities, weather make-up days, and high school exams.
Recently, the General Assembly's Program Evaluation Division conducted a thorough examination of the effects of the 2004 law, an evaluation that included multiple surveys, lots of stakeholder interviews, and a healthy dose of research.
The final report of this examination, which was released publicly on Monday, February 13, concludes that "no change in the State's school calendar law satisfies the competing interests of stakeholders."
But that hasn't stopped lawmakers from trying.
[Also, another side note: Makes me question why the law was passed in the first place, if no changes can satisfy competing stakeholder interests. Why change it to begin with? Anyway.]
Last December, a bill was filed that sought to grant more calendar flexibility to districts throughout the state if they have a history of significant weather-related closures that could be mitigated by calendar changes or if the changes were being made to facilitate partnerships with community colleges. But the bill didn't succeed.
The newest school calendar legislation that's been proposed** seeks to grant Charlotte-Mecklenburg Schools an exception to the 2004 calendar law, but it's yet unclear as to why the General Assembly would grant the exception to only one district without looking anew at the law more generally.
** Also filed February 15 was H.B. 121, which states that students who miss school before September 1 due to a family vacation would be granted an excused absence and an opportunity to make up all work and tests they missed. The act would only apply to a handful of districts. I don't know about you, but I'm hoping that one dies in committee.