What to Do on a Day Date in Ballantyne
The latest entry in our Kid-Free in the QC series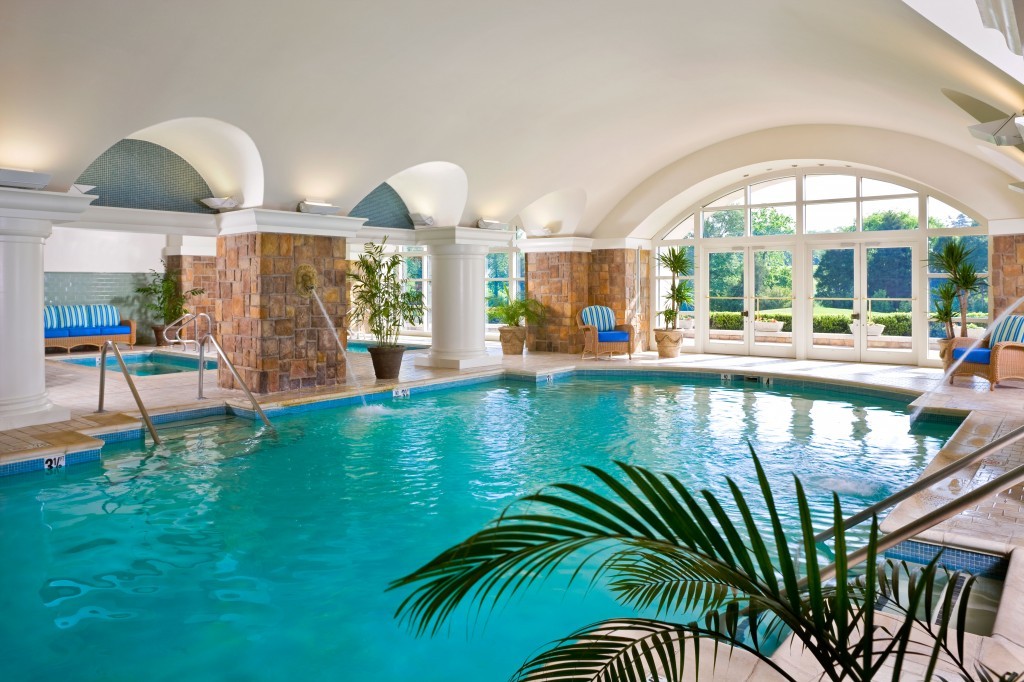 If you're on the hunt for day date activities south of uptown, consider heading to Ballantyne. The neighborhood is home to some of the area's best restaurants and relaxation spots and has more than enough attractions to pack a day full of fun.
If you're starting your day in the morning, consider brunch at one of Ballantyne's most delicious spots: The Terrace Café, located in Ballantyne Village, is a budget-friendly option that will leave you full and satisfied. They offer a full menu of brunch favorites that won't disappoint. Another budget friendly option with a menu full of classic breakfast and brunch favorites is Another Broken Egg Cafe. The spot is known for Southern-inspired dishes as well as their yummy brunch cocktails. Another Broken Egg Cafe also has seasonal selections that add something fresh and new to the menu to look forward to each season. Located at 11324 North Community House Road, this restaurant is only open until 2:00 p.m. daily, since they specialize in breakfast, brunch and lunch.
If you're looking for a more upscale dining option, consider starting your day at The Gallery Restaurant at The Ballantyne Hotel. The Gallery Restaurant specializes in a 'progressively southern approach to new American cuisine' and its team works hard to create cuisine that is as beautiful as it is delicious. The Gallery restaurant's comfortable but upscale ambiance is also enhanced by art from Awaken Gallery, giving diners the opportunity to share a meal in a gallery-like setting.
After sharing brunch with your partner, you'll both be ready to relax and, in Ballantyne and the greater Charlotte area, one of the prime spots to do just that is at The Ballantyne's spa. With a broad menu of services, spa treatments at The Spa at Ballantyne are designed to "nurture the mind and body through the use of ritualistic methods and healthy products in a calming environment." This ultra relaxing spa offers guests everything from massage, to manicure and pedicure to facial and waxing services, all within their calming environment. Though you can't purchase day passes to the spa, you can gain access to it's most relaxing attractions when you book a spa service at $100 or more. With these spa services you gain access to the spa's indoor pool, fitness facility, steam room and sauna, relaxation lounge and spa dining. Spa services can be personalized to ensure you have a perfect day and couples packages are available.
Once you're done relaxing and rejuvenating at the Ballantyne's spa, you might be ready for some afternoon or evening fun. If you're a little competitive and enjoy taking on your partner, consider topping off your day of fun at Top Golf Ballantyne. Top Golf offers a number of different games you and your partner can play and a full restaurant and bar menu so that you can eat and drink as you play. If you're not pro-golfers, don't worry, you can choose games based on anything from speed to accuracy to ensure you each have a fair shot and, if you're looking to get some tips or better your game, you can book a combined lesson so you can both improve your game before the night ends.
After a full morning of brunching, an afternoon of relaxation and an evening of friendly competition with your partner, end your Ballantyne day date with drinks at The Gibson, which is slated to open in place of Brazwell's in mid-September. The Gibson will feature classic American bar food and buzzworthy cocktails and will aim to feel like local neighborhood hangout. While there will be a milkshake bar for kids, with boozy versions for adults, there's also two full-service bars and a rooftop terrace and a stage for live music.
Whether you and your partner are Ballantyne locals who want to keep your date day activities closer to home of you'll be making your way down from the center or north of Charlotte, there's no better way to spend your time in Ballantyne than dining, relaxing, playing and connecting. Enjoy you date day, moms and dads!
Julia Pelly lives in southeast Charlotte with her husband and two young children. When she's not writing, you can find her hiking, exploring the city with her husband or pushing her children on their backyard swings. Find more of her work at juliapelly.com.