What Kind of Superintendent Should We Be Looking For?
Community meetings give the public a chance to hear & be heard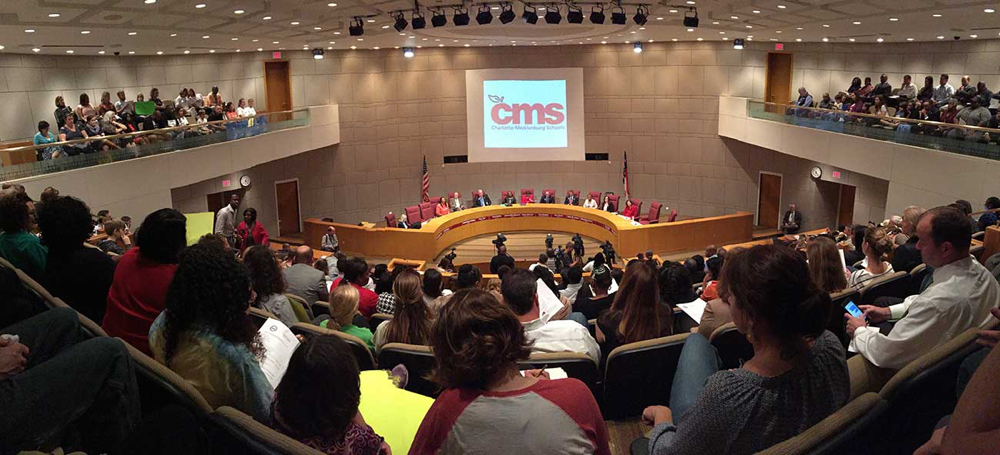 Do you have all kinds of ideas about what Charlotte-Mecklenburg Schools needs in a superintendent? Well, you're in luck!
The search firm McPherson & Jacobson is hosting a series of community forums this week to discuss the superintendent search and selection process.
Each forum will take place in the auditorium of the school from 7-8:30 p.m.
TONIGHT, September 12​ West Charlotte High School
Tuesday, September 13 South Mecklenburg High School
Wednesday, September 14 North Mecklenburg High School
Additionally, the community organization Meck Ed will continue to host community conversations about the superintendent search and selection process, as well. While three of these events have already taken place, there are still nine upcoming meetings on the calendar.
Unless otherwise indicated, all of the following events are from 6-6:50 p.m.
Monday, September 19 University City Regional Library
Tuesday, September 20 Project 658
Wednesday, September 21 South County Regional Library
Thursday, September 22 West Boulevard Library
Friday, September 23 Assurance United Methodist Church
Monday, September 26 Myers Park United Methodist Church
Tuesday, September 27 Main Library @ 9-9:50 a.m.
Wednesday, September 28 Elevation Church – Blakeney
Thursday, September 29 Albemarle Road Recreation Center
Spanish interpreters will be available on-site at each of the Meck Ed events.
It's far easier to have a say early on in the process, so if the leadership of our school district is an issue that you feel strongly about, you need to be at one of these meetings!
Have you already been to one of these community sessions? I'd love to hear from you! Tweet me @ba_stone using #cltClassroomChatter