TV Time, Salt and Swim Smarts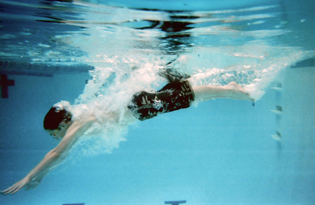 Turn Off the TV in Bedrooms
Television time logged in a child's bedroom, compared to screen time in a common room in the house, is linked hour-for-hour to more belly fat, higher triglycerides, and overall greater risk of developing heart disease and diabetes. Know researchers' take-home message: "Take the TV out of the bedroom."
The Salty Side of Sweet
A key way to reduce childhood obesity could involve limiting children's salt intake. Recent study results correlated that for every 1 gram per day of salt a child consumed, he or she also consumed 17 grams per day more of sugar-sweetened beverages. Participants who consumed more than one serving per day of sugar-sweetened beverages were 26 percent more likely to be overweight or obese.
Swim Smarts
Kids who are introduced to swimming early are more likely to gain cognitive and linguistic skills more quickly than those who don't. Researchers interviewed parents of children age 5 or younger in the United States, Australia and New Zealand during a period of three years, and young swimmers were found to have significantly improved visual-motor skills and were considerably better at making shapes, coloring inside the lines, cutting paper and drawing lines.