Top Five Do's and Dont's of Personal Relationships at Work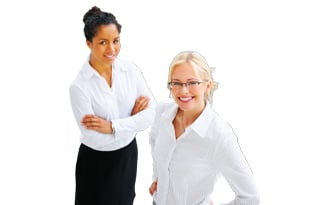 Savannah Shaw, of Charlotte-based Savannah Shaw & Associates, provides her business etiquette expertise to companies through training, consultation and coaching. Here, she shares her top five dos and don'ts on personal relationships at work.
1. Don't bring up what could become uncomfortable subjects, but instead ask open questions such as, "Tell me about yourself."
2. Don't feel that you have to share things that you would rather not. You manage your personal and professional life and should have your own boundaries.
3. Do remember that business functions often appear under the guise of social events, so always treat these as you would a professional gathering.
4. Do listen. A good communicator exhibits a balance of speaking and listening.
5. Do keep in mind that just because someone's perspective is different than your own, that doesn't make one person right and the other wrong. Open-mindedness is one of the most valuable assets an employer or employee can have.