Three New Charlotte Charter Schools Approved to Open in Fall 2015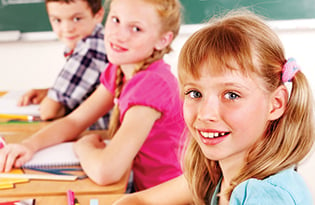 Three new charter schools have been given the green light from to open in the fall of 2015. Charlotte Lab School, Queen City STEM School and Veritas Community School are three of 11 charters approved across the state.
Charlotte Lab School
The Charlotte Lab School will open uptown. Using the resources of the city as an expanded classroom, students will learn through projects and real-life experience. Its other core components are language immersion, and advisory and personalization for students. It plans to open with approximately 280 students in kindergarten through fourth grade. charlottelabschool.org.
Queen City STEM School
The Queen City STEM School plans to enroll just under 300 students in its first year serving kindergarten through sixth grade. Free academic tutoring and personalized educational plans are planned to accommodate all levels of learners. queencitystem.org.
Veritas Community School
Veritas Community School plans to serve 200 students in kindergarten through third grade in its first year. It's mission, according to its charter application, is to empower the scholar and athlete in every child through daily wellness practices in a peaceful environment. Its health and wellness pillar is modeled after Namaste Charter School in Chicago. It will be located in the old Villa Heights Elementary School in the Villa Heights neighborhood between Plaza Midwood and NoDa. veritascommunityschool.com.