These Mini Stuffed Pancake Balls Make Breakfast Time the Best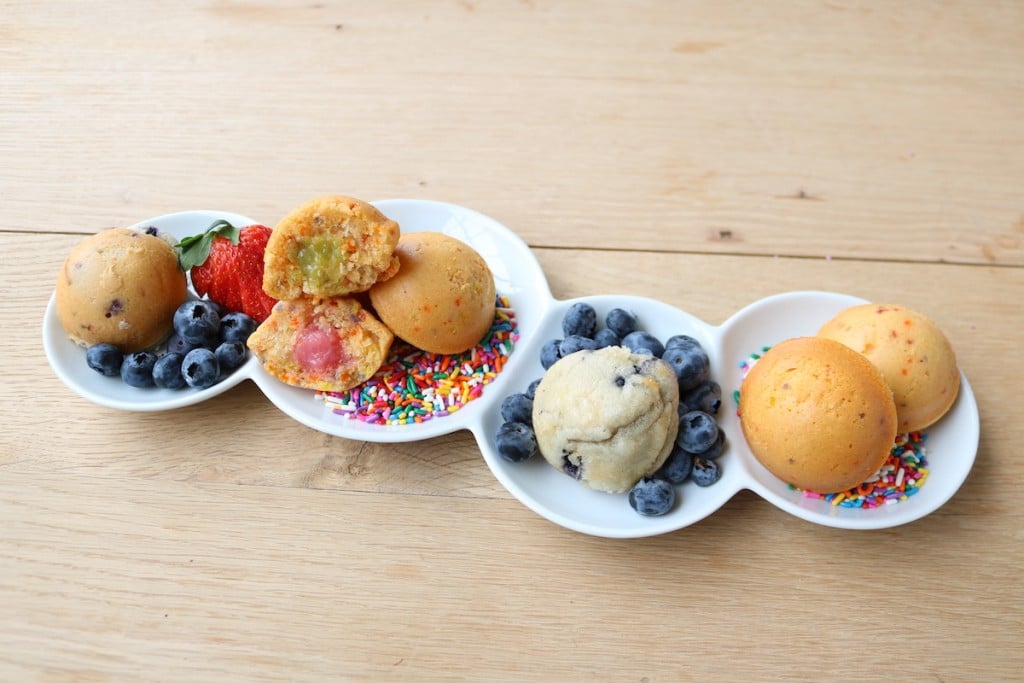 Bantam Bagels makes bite-sized foods that kids love to eat and parents love to make—because they're so fun, delicious, and easy! Find their mini stuffed bagel, egg bites, and pancake balls online and in the frozen section of your local grocery store.
Cooking for kids is hard enough.
With quarantine homeschooling and virtual activities in effect, you may be looking for easy meals to keep the kids satisfied and the kitchen duties to a minimum. Little ones need simple, no-mess activities, so how does the busy Charotte parent meal-prep for their kids without being stuck with a stack of duties?
The answer: Bantam Bagels.
NYC-based bagel bakery Bantam Bagels creates miniature bagel balls that come pre-stuffed with cream cheese.
Not just bagels, though: This brand takes all the foods your family craves and makes them accessible, portable, and—not to mention—delicious. Eating Bantam Bagels is fun—try pairing them with these kids activities, too!
The brains behind Bantam Bagels are busy parents Nick and Elyse Oleksak.
Since appearing on ABC's Shark Tank in 2013 with their idea for mini bagels stuffed with cream cheese, they've created even more fun-sized foods, such as grab-and-go mini stuffed pancakes, including The Magic Unicorn.
The Magic Unicorn is a delicious innovation to breakfast time that's a hit with kids and parents alike. This mini rainbow pancake is stuffed with colorful buttered maple cream on the inside—it's almost too pretty to eat.
Perfect for busy mornings, The Magic Unicorn and their other mini pancake balls are easy to make: Just heat them in the microwave, and watch your children bite into them as these mini-meals ooze magical maple syrup and other yummy fillings.
Other microwavable mini pancake flavors include:
Grocery Run:
Various flavors of Bantam Bagels mini pancakes, egg bites, and bagels can be found in the frozen section at your local Harris Teeter, Target, Starbucks, and other stores.
→ Enter your zip code here to find the nearest Bantams.
Order Online:
Boxes of bagels are available for order online and delivery. Exclusive for Charlotte Parent readers! Use code CLTPARENT for 15% off online orders. Discount is limited to one use per customer.