The Three I's of Success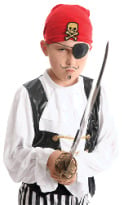 As summer approaches, parents consider how best to fill their child's days. Often parents want to use the warm weeks stretching before them to sharpen a child's skill set, enrich an identified talent, or remediate an area of academic challenge. They enroll their child in a variety of camps, purchase workbooks and flashcards, and enlist the help of tutors.
These are all good ideas, but it also is important to remember that a child who goes from a highly scheduled school year to an equally scheduled summer may miss the best opportunities to develop three attributes of a successful student.
Initiative
From June to August, parents might plan structured pre-planned events to fill their child's days. While a balance of these events is healthy, a truly bright child also is served by learning to develop initiative, a self- motivated approach to expanding learning. Parents can support this skill through modeling and partnership activities.
For a young child, this means time with creative toys, such as blocks, paints, playhouse and dress-up supplies in an environment (bedroom, playroom) free of audio devices. Reading books, such as "A Box Can Be" or pirate tales, can stimulate imagination, and parents can support the learning by brainstorming items available to encourage role playing. This might include finding appliance boxes to create a cabin or fort, safe kitchen items for a pretend restaurant or adding machines and supplies for a play home office.
For an older child, it may be family discussions on ways to pursue a specific interest and evaluating the benefits of each choice instead of an adult-driven choice. An older child could research the times and costs of local museums and create the plans for a family outing. The goal is to translate ownership for learning opportunities from an adult-only catalyst to the child.
Open-ended, creative experiences allow for trial, error and evaluation — building blocks for true learning. A child can return to the classroom empowered with an ability to deepen his own learning.
Inquiry
Linked to initiative is inquiry. This is the ability to ask questions and explore ways to answer those questions. During the school year, a child may hesitate to be adventurous, fearing failure, especially in the form of a low grade.
Summer months offer a wonderful time to investigate and participate in learning activities where failure may be viewed in a new light. Learning to ride a horse, building a model car, or experimenting with cooking can be challenging, but success is not measured in grades but rather in enjoyment. Learning ways to research fun topics, such as the history of Frisbees or which state has the most zoos, is still research! With supervision, a child can identify the differences among Internet search engines and/or acquaint herself with the scope of her local library's resources.
There are great benefits for both a parent and a child when learning expands beyond the academic or vocation requirements to a broader learning horizon of interests and activities.
Independence
Finally, summer offers time to develop independent skills, such as tying shoes, helping to set the table, or preparing a snack. A child grows in confidence as he enlarges what he can do for himself. In the time-pressured moments of school days, it can be easier for a mom to dress a child or make the bed. However, that same child may find it difficult to complete expected classroom responsibilities, such as remembering to give the teacher a note, organizing desk supplies, or utilizing study times efficiently.
Summer days allow parents time to let a child practice what does not come easily. While it may not bring perfection, it definitely will bring improvement.
As a child grows in confidence in his ability to seek solutions, to explore answers to his own questions, and to accomplish life skills, he will return to the classroom ready to apply initiative, inquiry and independence to academic and social responsibilities. The goal is to lead your child to the fourth "I" — the ability to say, "I can do that!"
Summertime Discovery!
Daytrips are great opportunities for kids to take the lead in making plans and investigating new interests. Go online with your child to www.charlotteparent.com/directories for a list of places to go and things to do this summer.
Stop Brain Drain!
Give your child tools for "Let's Play School" pretend fun this summer, and stop his or her mind from going to mush at the same time. Summer Bridge Activities workbooks help keep a child's brains sharp. Each workbook reviews the year a child has just completed and previews the year he or she is about to start.
There are daily activities and games, flash cards, incentive calendars to keep kids motivated and a certificate of completion. And, find integrated fitness and character development exercises, as well as activities to encourage outdoor learning.
Get them for $14.95 each at Barnes & Noble and Borders or online www.carsondellosa.com.
Wanna win a FREE set?
Enter today at www.charlotteparent.com/contests. Tell us 1-2 great reading or study habits you've instilled in your kids, or how you've set up a homework space at home. Ideas will be printed in our August back-to-school issue.
Deadline to enter is June 15.