The Pursuit of Passion
Have the career you want.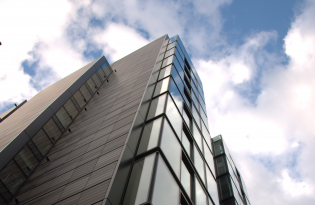 Most of us, if we're lucky, have been urged to follow our dreams. We have been told to never stop growing, prompted to pursue our passion and encouraged to explore our purpose. However, we are also reminded to be responsible and to seek stability.
I'm a guy who, since the age of 12, saw himself being on the radio. I still remember listening to my portable 9-volt-battery radio under my covers at night when my parents thought I was asleep. I would listen to talk radio and wonder what it would be like to be one of them. I took that thought process and, seven years later, became one.
When you're younger, things make a bit more sense. If your personality allows—and unless you already bear some tremendous familial obligation—you are typically able to throw a bit more caution to the wind and explore your destiny in fearless fashion. You are, in essence, living for yourself. You may be a fan of consistency and stability, but you can chase it on your terms.
But what happens when your desires begin to shift later in life? Let's face it; with the job market still working to turn itself around, leaving a stable career at any age can prove to be a daunting task. So, it should come as no surprise that the thought of job transitioning is often met with hesitation.
This is known as the fear factor; and however common, it must be extinguished.
Front-street your fear. There may be many things contributing to your anxiety—and figuring them out is the first step. Perhaps you are questioning your value or are intimidated by the interview process. You might wonder about your competition or worry about how you will be perceived by a potential employer.
The thing to remember is that employers can sense a candidate's lack of self-esteem. They are interested in hiring a person who is both competent and confident; so don't leave them with any qualities that could potentially be deterrent.
Consider your happiness. For many people, the struggle begins at the mere thought of switching careers. Often times they haven't yet committed to the idea. This group usually has trouble deciding whether satisfying their emotional needs is worth forfeiting the security inherent in their current job. This is not an unreasonable thought; nor is it something to ignore. However, don't be afraid to give up a few things. Consider trimming back on certain luxuries while you pursue a more gratifying career. In the long run, a happier you will leave you healthier, strengthen your relationships and allow you the time and desire to truly live your life.
What I have learned is that life will give you challenges and things won't always pan out as planned; but you must have a vision and you must seek it furiously.
My radio career spanned 30 years; I hosted 17 shows in the southeast region and became wildly recognizable in the process. Throughout that time, I experienced it all: I lost jobs due to syndication, was fired, left voluntarily, etc. What I always kept in mind was my longing to connect with people. As time went on, the vision grew and shifted in ways I couldn't have predicted as a teenager. I went from climbing the ladder in sales and recruiting (Goodwill) to working in media (CBS Radio and NBC TV); each leap allowing me to envision something greater for my life. Though the vision has changed over time, it's remained inherently mine.
You cannot be afraid of change and the ways in which it will pull you out of your comfort zone. Your only job is to be dedicated to the pursuit of living a passionate and full life.
Andy Thomas is a career coach and author of "The Job I Need, Needs Me." Through his company, ANDY THOMAS CAREERS NOW, Andy provides the essential tools needed to help his clients find professional and personal fulfillment.