The Public Deserves at Least a Blind Interview of the Next CMS Superintendent
Media should not have been shut out of the process, either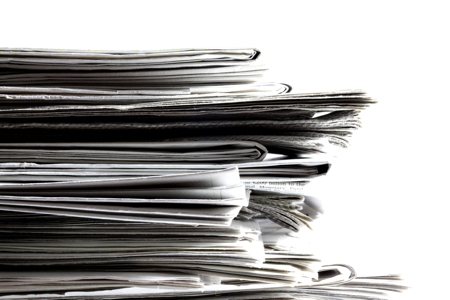 I've been thinking a lot lately about journalistic integrity and ethos, and how a free press is fundamentally necessary for democracy.
While I don't consider myself a "journalist," as I think this would likely offend serious journalists, I do consider myself to be a member of the media – a writer. And with that comes responsibility, or at least it should; though, not every "member of the media" takes this responsibility as seriously as I would hope.
It makes a difference when individual contributors hold their work in high regard—when they research and study before they write because of a deep accountability to fact. (Contextualized fact! How novel!) It makes a difference when media contributors listen – really listen – because they honor conversations over quotes and stories over headlines.
Nuance matters. Information matters. Trustworthy analysis matters, even though it is so easily confused with talking points from a spin room.
When I look around at the media landscape, I become both frightened and encouraged. There is so much good work being done in media and so many good people doing it. But the resources and infrastructure that support quality over clicks are being slowly strangled.
Yes, journalism must adapt to the changing media industry. But when it comes to democracy, to maintaining a free press, our governing bodies are accountable, as well.
Look. I like Mary McCray, our school board chair. When she started talking about limiting public comments at school board meetings, admittedly, I was conflicted. There was a guilty, shadowy part of me that was kind of relieved. I mean, sit through a dozen or so school board meetings – start to finish! – and then tell me she doesn't have at least a little bit of a point.
But there's a nagging I can't rid myself of: It just feels wrong.
Then news dropped on Wednesday, November 30 that McCray announced that the search for our next superintendent would be kept private until after a contract is signed.
There are some valid reasons to err on the side of a private search, including detrimental effects on the candidate pool, lengthier processes for filling the position, and the fact that keeping the process private would align with the selection process for our recently-selected city manager.
Again – you can't tell me she doesn't have at least a little bit of a point.
But this is where I think that a free and trustworthy press can be instrumental.
It's the media's job to serve the public through access to information, and in doing so, also keep a watchful eye on our governing bodies, so I feel innately that there must be some happy medium. We shouldn't have to sacrifice governmental transparency or public scrutiny to gain expediency or convenience.
This is the space in which media ought to stand. Imagine with me for a moment.
A press pool chock full of journalistic integrity and spanning several publications is invited to all events in the hiring process for the next superintendent. These meetings and events would be on the record with a catch—coverage must not include identifying information of the candidates.
Instead, coverage would then be limited to the qualifications and experience of each candidate, and the insight each brings to interviews and issues discussions—all decoupled from the optics of personality and photo ops.
The public would be able to follow the process and weigh in about the qualities it desires in the next leader of our school system, rather than feeling entirely left in the dark, but the school board wouldn't have to sacrifice expediency nor the privacy of the candidates.
But all of this is predicated on a trustworthy press that is invited to stand in the gaps it was designed to fill.
Would it be ideal? No. Would it be better than shutting the door to the public entirely? Of course. And look, I realize that what's done is done when it comes to the superintendent search.
But with the ever-shrinking space for journalistic involvement in governmental affairs – with the pressures of news ratings and declining budgets dragging so much of our coverage into pithy headlines and clickbait – and with the continued difficulty of determining fact from fiction (much less finding dependable coverage that delves into the nuances of issues) – now, more than ever, we must demand higher integrity from our media sources.
But we also have to allow them to do their jobs by ensuring that they have access behind the doors which are closed to the public.