The Next Phase of Student Assignment has Arrived
Here's how to weigh in.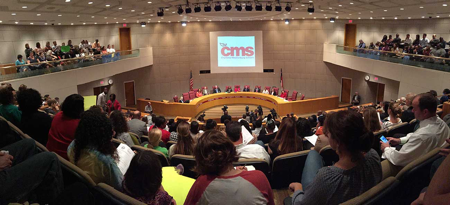 Charlotte-Mecklenburg Schools is about to hold nine community engagement sessions over a span of about three weeks.
These sessions are intended to collect input about what the district and school board ought to consider when redrawing school boundaries.
Remember that thing about squeaky wheels and oil.
All of the following meetings are from 7-8:30 p.m.
Check out the original flyer for additional information.