The ABC's of Snacking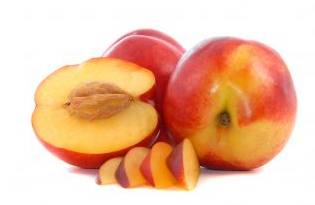 Children go back to school at the end of the month, and it's time to get back on track with healthy eating habits. Mom of three and registered dietitian Deirdre Pizzoferrato says snacking can be both delicious and nutritious. As founder of BeanstalkExpress.com (products, programs and services to make learning healthy habits fun for kids and easier for their parents), she offers these tips to help parents put an end to the summer sweets and get kids' bodies and brains ready for a new school year.
All about fun! Hit the "reset" button on unhealthy habits picked up over the summer and engage kids in hands-on "snack-tivities."
Be ready for class and keep a schedule. Stop giving in to frequent requests for snacks and treats. Instead, provide structure and organization by creating a daily snack schedule, and get kids back in the habit of moderation and self-control.
Cool off with fruit. Peaches, berries and melons are at their peak, and fruit salads and smoothies are fun to make and yummy, too. Freeze some flavor by using cookie cutters to cut out shapes from a 1-inch-thick slice of seedless watermelon. Insert a popsicle stick, place on tin foil and pop in the freezer!
The SnackTime Survival Kit ($49.95 at www.beanstalkexpress.com) is a fun and interactive way to help teach children about good nutrition.