Teen Tech Week at Charlotte Mecklenburg Libraries March 8-14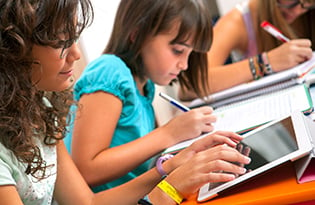 Charlotte Mecklenburg Library invites teens to explore, create and share the world of technology – from exploring the latest apps and 3D printing to digital animation and more during Teen Tech Week, March 8-14.
Teen Tech Week programs are planned at most Charlotte Mecklenburg Library branches and are meant to inspire minds, and bring families and friends together while learning about new technologies.
The kick-off happens at the Independence Regional branch March 9 at 3 p.m. and includes a special guest from Hackerspace of Charlotte who will showcase the latest in science and technology that encourages individual and group creativity. Think, interact, create and enjoy refreshments at this free event. Call 704-416-4800 for more details. Find the list of events at local branch libraries at cmlibrary.org/teens.