Teen Street Racing Safety Tips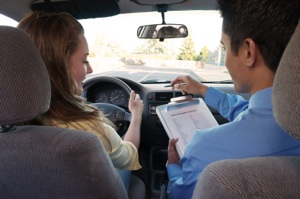 Many Charlotte-area residents are well aware of the street-racing incident which occurred in early April on Highway 49 when a Mitsubishi Eclipse slammed into a Mercedes, killing a mother, her 2-year-old daughter, and a 13-year-old passenger.
Street racing is less prevalent in North Carolina than in other states, such as California, Texas and Florida, where officials have described the street racing problem as an 'epidemic'. The sheriff's department in Orange County, Florida, has reported receiving 25 to 50 calls reporting street racing on an average Saturday night. However, busts like the one conducted by CMPD in August 2008, which found a group of 20 to 40 drivers racing along a 13-mile stretch of I-485, prove that street racing does occur in the area.
The driver of the Eclipse which caused the April accident was only 20 years old, and the four individuals arrested and charged as a result of the street racing event held on I-485 were ages 21, 20, 17 and 19. These recent incidents have caused many area parents to ask themselves, "How do I know my teen isn't involved in street racing?" or, "What can I do to make sure my teen isn't racing on the street?"
According to the National Highway Traffic Safety Administration, 804 people were killed in racing-related crashes between 2001 and 2006 and the highest incidence of illegal street racing deaths is amongst the 15-29 age groups. Therefore, parents have a legitimate reason to be concerned about this dangerous activity, which has increased in popularity over recent years. To understand just how dangerous street racing is, parents should consider this statistic: it is estimated that there are at least 50 fatalities for every 1,000 people who attend street races.
For drivers participating in these events, the risk is extremely high. Fatal crashes resulting from street racing are nearly six times more likely to occur at speeds above 65 mph than other fatal crashes. According to the National Highway Traffic Safety Administration, the probability of death, disfigurement or debilitating injury resulting from a car crash grows with higher speed at impact, doubling every 10 mph over 50 mph that a vehicle travels.
While the danger to street racers is tremendous, viewers and innocent bystanders are also at risk and are often injured or killed. Spectators at street races often stand close to the road or in the roadway. This is risky because of their proximity to the cars participating and traveling at high speeds but also because of the danger posed by cars that aren't participating and are simply passing through the area. A 2008 accident in Maryland resulted in eight deaths and five injuries when a car plowed into a crowd of 50 that had gathered to watch a street race on a suburban road.
Many law enforcement agencies and officials have difficulty cracking down on street racing for numerous reasons. A majority of street races, approximately 66% according to a study conducted by Evo Street Racers, occur at night when it is easier for racers to evade law enforcement and flee from events. Races are almost held on either remote highway/country roads or in commercial areas, which tend to be abandoned after operations hours and lack the normal traffic of public roads.
Another hurdle for officers is the secretive nature with which these events are held. Large races are frequently planned shortly before they take place and are promoted only by word of mouth. Often times, if a law enforcement agency catches wind of a planned street race, the event is over before they arrive at the scene. Even for large events, groups of street racers often gather at a location, hold a race and disperse all within minutes.
Inconsistency of laws targeting illegal street racing is another problem, as they vary dramatically from area to area, because states, counties and cities all have different laws and ordinances. Although laws are varied and it is difficult to put an end to street racing, there are things that parents can do to help alleviate this problem and/or prevent their teen's involvement in this dangerous activity. Here are some tips for parents who are concerned about street racing:
Speak to local law enforcement
By speaking with your local law enforcement you can educate yourself about the severity of street racing in your town. You might be able to learn which roads or areas have a reputation for being locations used by street racers. You should also make sure you report any information or instance of illegal street racing to the police.
Purchase a GPS device
Advances in technology now provide parents new ways to keep track of their teen. GPS products are now available which allow parents to install a device on their teen's car and then track where the car is going and/or how fast the car is going. With some products, parents have an option to receive a text message or phone call on their cell phone when their teen has driven outside of a designated radius or above a designated speed.
Enlist the help of others
Communicate with other parents, especially parents of your teenager's friends, to make sure they are aware of this problem and they are discouraging their teen from participating. Encourage your teen's high school to get involved. Many high schools have added to the list of consequences for teens by implementing a rule that any student caught street racing will lose their parking privileges.
Educate your teen
Make sure they are aware of the dangers of street racing but also the legal consequences, which might deter them from participating. In North Carolina there are two offenses that relate to street racing. Willful racing, when two drivers race spontaneously, is a Class 2 Misdemeanor and carries a penalty of up to one year of license suspension as well as ten insurance points, which gives a three hundred percent surcharge on the driver's insurance.
The other offense, prearranged racing, involves some level of planning or forethought, and qualifies as a Class 1 Misdemeanor, which can result in jail time, especially if the individual is a repeat offender. In addition, any time an officer makes an arrest for prearranged racing, the officer seizes the car used. If the racer is convicted their car is sold at auction, their driving privilege is revoked for three years and the driver receives twelve insurance points, which results in a four hundred percent surcharge on their insurance.
In addition, allowing your car to be used for a street race is illegal. If you lend your car for a race you can be convicted of the same offense as the racer and your car will be seized even though you were not driving it.
Encourage your teen to 'Take it to the Track'
If you know that your teen is interested in racing, encourage him/her to 'Take it to the Track'. Racing on a drag strip is much less dangerous than racing on the street. Spectators are kept at a safe distance, guardrails and safety barriers keep cars on the race track, which drastically reduces the risk of injury or death from a crash, and emergency safety crews are on site in case there is an accident. The track is clear of any possible barriers, such as sidewalks, trees or parked cars; also, there is no other traffic or pedestrians crossing the track. zMAX Dragway has a new series called the Street Racing Challenge, which is designed to allow people to race in a safe, controlled environment and test their cars without risking other lives on the public highways.
For more information about teen driving, visit www.putonthebrakes.org. You can also visit these links to learn more about street racing:
– Evo Street Racers – an organization which assists in the evolution of illegal street racers into motorsports racers
– U.S. Department of Justice –Report on Street Racing
– Racers Against Street Racing – organization devoted to promoting safe and legal alternatives to illegal street racing
– North Carolina Speed Laws