Technology as an Assistive Learning Platform
Many educators and parents wonder if the novelty of technology is equal to 'how' it's being used.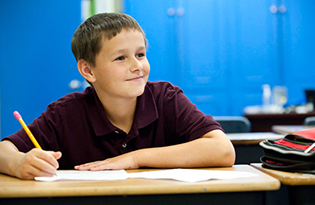 SPONSORED CONTENT
Technological advances have put more computers, laptops, and tablets in classrooms than ever before. In schools, most of these devices are being used in very traditional ways; completing homework, conducting research, communicating with teachers and workgroups via email, and as a way to keep faculty, staff, and families connected.
Many traditional schools have begun providing tablets and laptops to their students for day-to-day classroom use. Understandably the students are thrilled to have a chance to use these fun tools. And while they can serve a useful research purpose, many educators and parents wonder if the novelty of the device is equal to 'how' it's being used.
In the field of educating students with learning differences (LD), there is a more impactful use of current and emerging technologies that is all about the 'how,' and can be very beneficial to these students. Combining traditional uses of technology with the latest assistive software in a blended learning platform opens up a whole new world of learning. Schools that serve children with learning differences have a wonderful opportunity to tap this multi-sensory method of traditional and technological teaching tools, to allow students individualized use of new and emerging products tailored to fit their specific learning needs. This blended-learning approach allows for traditional instruction, hands-on learning, and individualized technology use, both at school and at home.
Through this blended learning model, students have the benefit of accessing digital course content on school-provided devices under the targeted instruction of their teachers, and have the ability to work with various programs that give schools access to countless high quality digital resources and professional development. This exploration of alternative teaching methods gives educators, families, and students touched by learning differences a door to new opportunities to help our students succeed in our technologically advanced culture.
---

The John Crosland School is a private school in Charlotte for grades K-12. Find out more at johncroslandschool.org