Talking to Your Kids About Hurricane Irma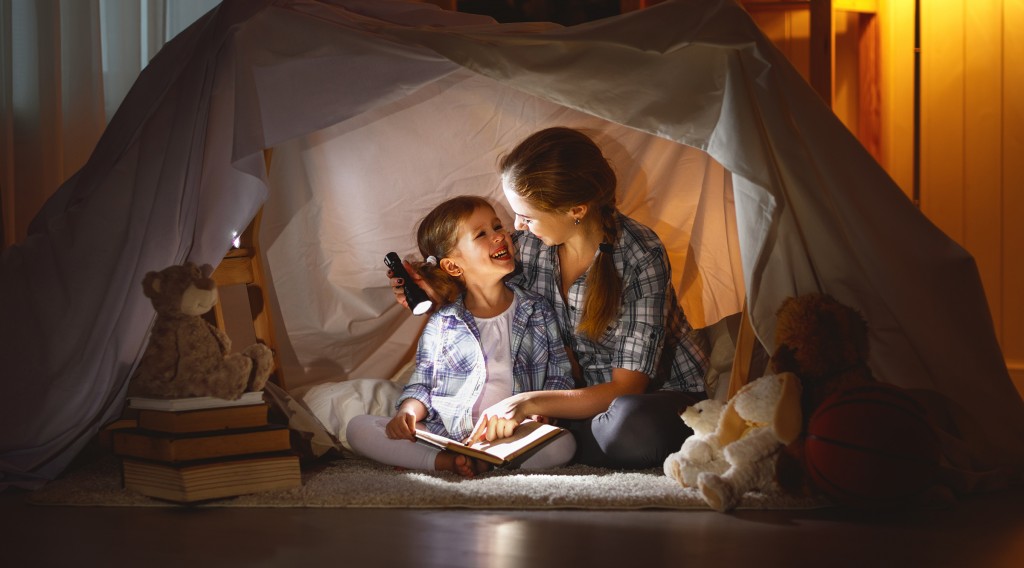 The uncertainty of hurricanes and other natural disasters can be frightening for all ages. Keep misinformation to a minimum and be open to listening and answering your child's concerns. The American Academy of Pediatrics says parents should "reassure children when able to do so, but if their fears are realistic, do not give false reassurance."
If your child is worried, let them know that it is OK to be concerned, but have a discussion about how preparation and planning before the storm can help to keep the family safe. Be aware that storm reports on TV and the radio can be frightening for children. Keep the news at a minimum.
When it comes to preparation and planning, let your children help. Discuss why you are preparing. Children can gather flashlights and help to put away toys and items outside that might blow around in high-wind scenarios. Helping prepare can normalize feelings. Encourage them to gather things that help them feel safe, such as a favorite blanket or stuffed animal, games and books, flashlights, etc.
Try to make the preparation fun. If you have a tent, consider bringing it inside and plan a family camp out if the power is out. Let your child decorate battery-powered lanterns with stickers. Go buy glow sticks and have them on hand, and be sure to have lots of non-battery powered games and puzzles available to play if the digital devices lose their charge. Have plenty of favorite family snacks also available.
If during the storm, children are frightened, remind them that you prepared, you have flashlights if the power goes out and then focus on an activity or game together to try and take their minds off what's happening outside.
Don't overly discuss the power of this storm and stay calm! Children take cues from parents' reactions. If you are calm, it helps ease the fears and concerns of your child.