Talking to Your Children After a Tragedy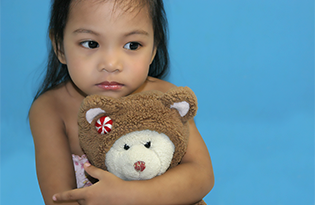 Experts at the Mental Health Agency recommend the following quick tips for parents. For more information and help,
• Encourage children to express their feelings through talking, drawing or playing.
• Try to maintain your daily routines as much as possible.
• Be honest and open about the tragedy or disaster.
Below are more tips and thoughts about talking to your kids about tragedy in the news.
— Children need comforting and reassuring that they are safe and secure. When a tragedy strikes that dominates the media, it is best to limit media consumption and make every effort to not exhibit your own anxiety. Children look to parents and adult caregivers for safety and support.
— Children under 7 may not be able to handle disturbing news or information. Yes the world can be a scary place, but little children should be shielded from images and words associated with violent tragedies, because it is too difficult for them to process. It is best to only address it if it comes up in younger children. And even then, to keep the conversation and short and to the point.
— Let them express their emotions without judgment. Some may want to express their thoughts and anxiety through drawing or painting. Encourage them to do so.
— Monitor children's media viewing. Images of the tragedy and the damage are extremely frightening to children, so consider limiting the amount of media coverage they see. A good way to do this without calling attention to your own concern is to regularly schedule an activity–story reading, drawing, movies, or letter writing, for example–during news shows.
— Tell the truth without too much detail. Children ages 7-12 will not benefit from hearing you dismiss the event or say, "This will never happen to you." So, be truthful, but don't elaborate too much. Try to be factual, and answer only the questions they ask. Know it is OK to say "I don't know" when they ask hard questions like why this happened.  Instead, reassure them they are safe at this time and adults are doing everything possible to protect them. Emphasize that tragedies are rare. For some children, you may need to stick with them at bedtime until they fall asleep.
— Be aware of sensitive children or those who have suffered recent traumas. Dr. Michele Borba, author of "Big Book of Parenting Solutions" and internationally recognized author, speaker and educator on parenting, advises talking to older kids and keeping an ongoing dialogue. Always remember to know your child and do not explain more than they are ready to process.
• More tips from the National Association of School Psychologists.