Talk Bus Safety with Gus the Bus
Discuss bus safety for rising kindergarteners at these Charlotte-Mecklenburg library events.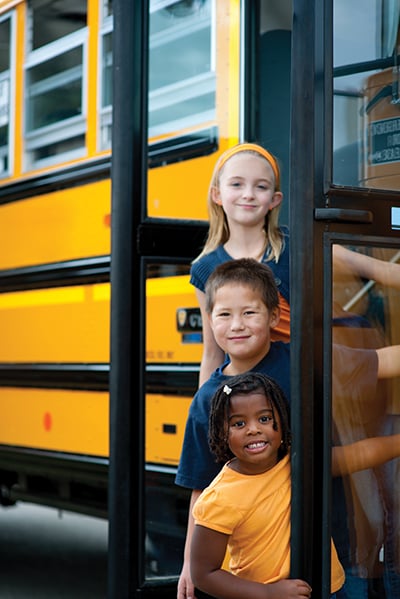 Charlotte-Mecklenburg Library is helping kindergarteners gear up for the new school year with its Get Set for Kindergarten programs. Gus the Bus is rolling in to discuss bus safety at the following events:
• Morrison Library, Aug. 4
• Steele Creek Library, Aug. 5
• Hickory Grove and Mint Hill libraries, Aug. 6
• Mountain Island and Cornelius libraries, Aug. 13.
Rising kindergarteners can also learn about school and bus safety, as well as visit a mock classroom, play literacy games and engage in story time, at Discovery Place KIDS' Countdown to Kindergarten Aug. 14 from 5-8 p.m.
Find more back-to-school events in our Calendar of Events.