Super Snack Food Substitutes to the Rescue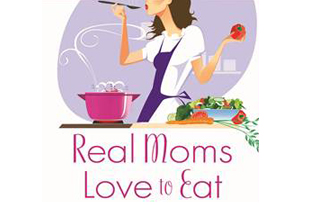 Every day mothers have to prepare healthy meals and negotiate with children about snacking options, and still try to avoid unhealthy stumbling blocks. To navigate among the grocery store jungle aisles and come out with bags full of healthy, hearty fare, take a few extra minutes and begin to read product labels, and follow these easy tips to make super snack substitutes.
Old Fashioned Rice Krispies Treats redux. Prepare this old time favorite recipe but substitute high fiber cereal or MultiGrain Cheerios and add some dried fruit to the mix, such as dried cranberries or raisins
Anything on a stick. Kids love to eat finger food and if they get to "create" it, even better. Set out bamboo skewers and several bowls of fruit, diced lean turkey breast, cheese, veggies, etc. and let the kids "make" their own snacks. You can control what foods they'll use for their creations and they love the control and activity part of the project!
Anything in a Quesadilla! Kids will eat almost anything wrapped in a quesadilla so get creative. Schmear some low fat cream cheese and sliced strawberries or pears and cheddar cheese or even just peanut butter and bananas. The kids can also take over and make their own creation.
Make Your Own "Mix." When you take your child to the grocery store bulk bins, they love the idea of scooping and weighing the items. Let them select a few of their favorites for a homemade energy trail mix with seeds, nuts, popcorn, dried fruit and coconut, and yes, maybe even a small portion of chocolate nibs or drops can commingle with the selection! Have your child portion the completed mix into snack-sized plastic bags or mini containers and take them on the go for a quick pick-you-up snack!
Bagels Baby. Nothing says satisfaction more than a bagel. Make it a nourishing snack by purchasing whole grain bagels and top them with organic jam and low fat cream cheese. To make them even more kid friendly, but them in thin slices and arrange like spokes of a wheel around the plate. What looks different and interesting, yet familiar usually attracts kids to the plate!
Beth Aldrich is author of the new book "Real Moms Love to Eat: How to Conduct a Love Affair with Food and Still Look Fabulous" and blogs at www.RealMomsLoveToEat.com.