St. Patrick's Day Events in Charlotte: 2021
From catching leprechauns to watching a parade online, celebrate all thing Irish with these family-friendly events!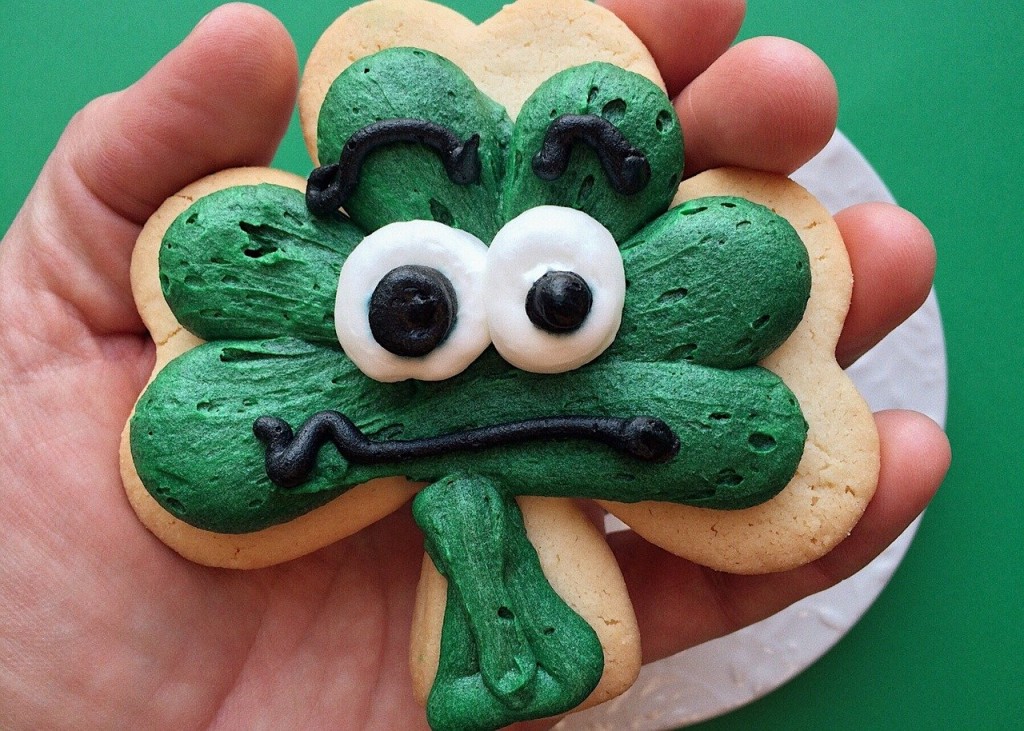 You don't have to be Irish to take part in St. Patrick's Day fun with these in-person and virtual events. From a hauntingly good scare to following clues to find the pot of gold at the end of the rainbow, there are lots of ways to safely enjoy this lucky holiday and spend time with the family. Many in-person events are limiting attendance so get your tickets early and visit the Web site to ensure you are following COVID-19 safety precautions.
If you prefer to do your celebrating from the comfort of your own abode, tune into a virtual event and soak up all the color, culture and festivities of this popular holiday or make cool crafts from home.
What: Lucky Leprechaun Pot of Gold Search
Time: March 12, 7-10 p.m.; March 13, 6-10 p.m.
Where: 5225 Sample Rd, Huntersville, NC 28078
When: Friday, March 12, and Saturday, March 13, 2021
Get Ready! Go in search of gold coins in this themed scavenger hunt that will take you on an adventure through historic buildings and enchanted forests with unexpected surprises along the way. Once you've worked through the clues and collected your loot, warm up by the fire and enjoy cider, cocoa, cookies and entertainment.
Admission: Tickets are $20 each with children 5 and under free. 25 tickets are available per entry time and must be purchased in advance. Tickets are non-refundable and non-transferable. Dress accordingly and remember your flashlight and mask!
Pro Tip: Costumes are permitted so find your favorite outfit and get into the fun. The gift shop will be open during the event with candy, chips, and drinks for sale plus local artisan goods, books, and traditional crafts and toys.
What: St. Patrick's Day Treasure Hunt in the Woods
Time: 10 a.m.-4 p.m.
Where: 15700 Thompson Road, Mint Hill, NC, 28227
When: Saturday, March 20, 2021
Get Ready! Follow leprehcaun clues through the woods to find the hidden treasure. All you need to succeed is your knowledge of nature, sturdy shoes, and a keen sense of adventure.
Admission: Free
Pro Tip: This activity is self-guided so you can explore any time from 10 a.m.-4 p.m. You can drop in or pre-register and masks are required during check-in.
What: St. Patrick's Day Kids' Day Out Party
Time: 1-3 p.m.
Where: 9826 Sandy Rock Place, Charlotte, NC 28277
When: Saturday, March 13, 2021
Get Ready: Bake up some St. Paddy's Day fun with a colorful menu that includes rainbow pizza, pot of gold cupcakes and shamrock shakes!
Admission: $39 per participant
Pro Tip: This is a drop-off event for kids 5-12.
What: The Demented Leprechaun
Time: 6-9 p.m.
Where: 3718 Plyler Mill Rd, Monroe, NC 28112
When: Saturday, March 13, 2021
Get Ready: Recommended for ages 8 and up, this haunted trail will lead you to where your luck runs out.
Admission: Tickets are sold at the door for $13.
Pro Tip: This event is a full-blown haunted trail with a twist for a St. Patrick's Day theme and is not recommended for children under age 8. Review the FAQs to be sure this is an activity the whole family will enjoy.
Virtual Events
What: Shenanigans and Shamrocks
Join: Live Streaming on YouTube March 13, 2021 beginning at 7:30 p.m. (EST)
Cost: Free. Donations welcome.
Celebrate! Tune in and take part in the Irish traditions of music, dance, story-telling, and more. This virtual event will feature musicians and dancers from around the world and fireside chats with cultural figures. During the event, Carolina Irish Fest will be raising funds to support the development of the Charlotte Irish American Center whose aim is to showcase and celebrate excellence in sport, history, art and the culture of Irish-Americans and those of Irish descent.
What: Virtual Leprechauns, Gold, Rainbows…OH MY!!!
Join: Wednesday, March 17, 2021 at 6 p.m. for kids 4 to 8.
Cost: Free
Celebrate! Put on your best green-themed outfit and enjoy spending time reading, playing games and creating a special St. Patrick's Day craft. You will receive information about how to pick up your craft kit after you register. For more information contact SouthviewRecreationCenter@mecknc.gov or call 980-314-1105.
Go green this St. Patrick's Day with lots of ways to celebrate!