Skate in Your Socks at the Schiele Museum
Open now through March 2021 for kids 12 and younger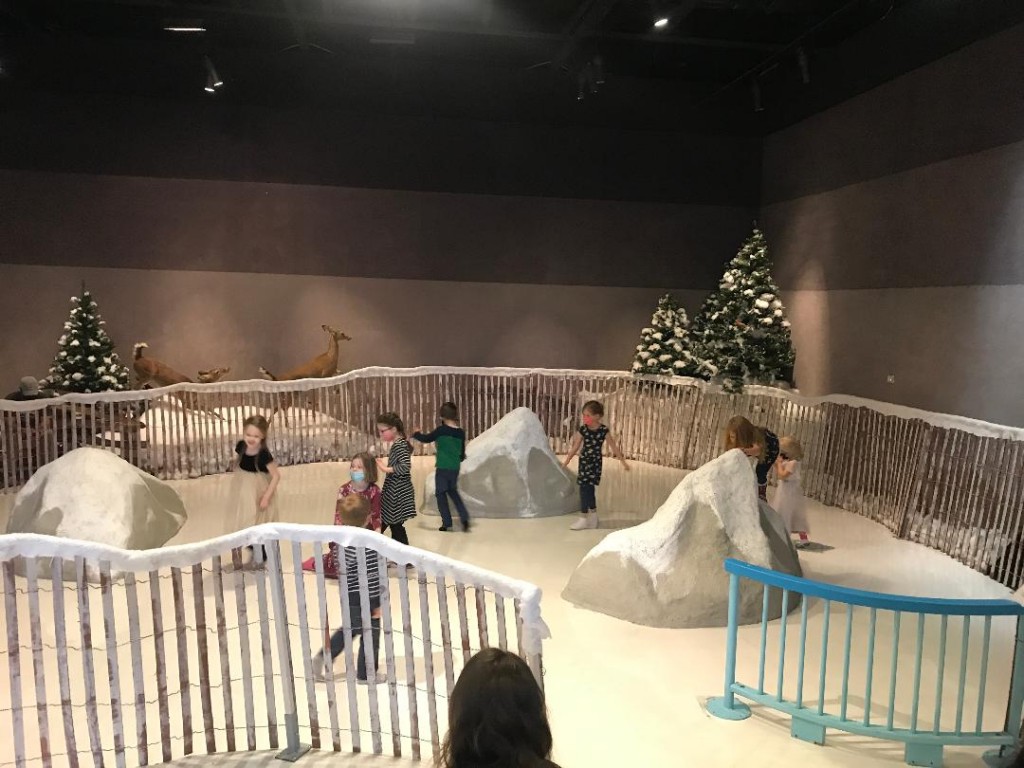 Head to The Schiele Museum of Natural History & Planetarium in Gastonia now through the end of March 2021 to enjoy ice skating – minus clunky skates and the cold. All you need is a pair of socks and a mask to explore this winter wonderland open to kids 12 and under. Reserve your 30-minute spot online and hurry as weekends are filling up fast! Tickets are $3 and parents are required to skate with their children 3 and under.
Plan to spend the day and visit the planetarium, fossil program (through the end of February) and the Farm. Please note the Farm will be closed February 9 through the 16 to welcome new animals! These and other activities are an additional cost and you can learn more at the Admissions Desk.
"While the weather is unpredictable this time of year, we wanted to provide our visitors with a fun way to expend some energy in a safe way," says Tony Pasour, head of interpretation for the museum.
Reserve your spot today and don't miss your chance to slip and slide in your socks!