SHOPPING: Beach Bag Swag
Pack these summer goods for a splashing good time by the water's edge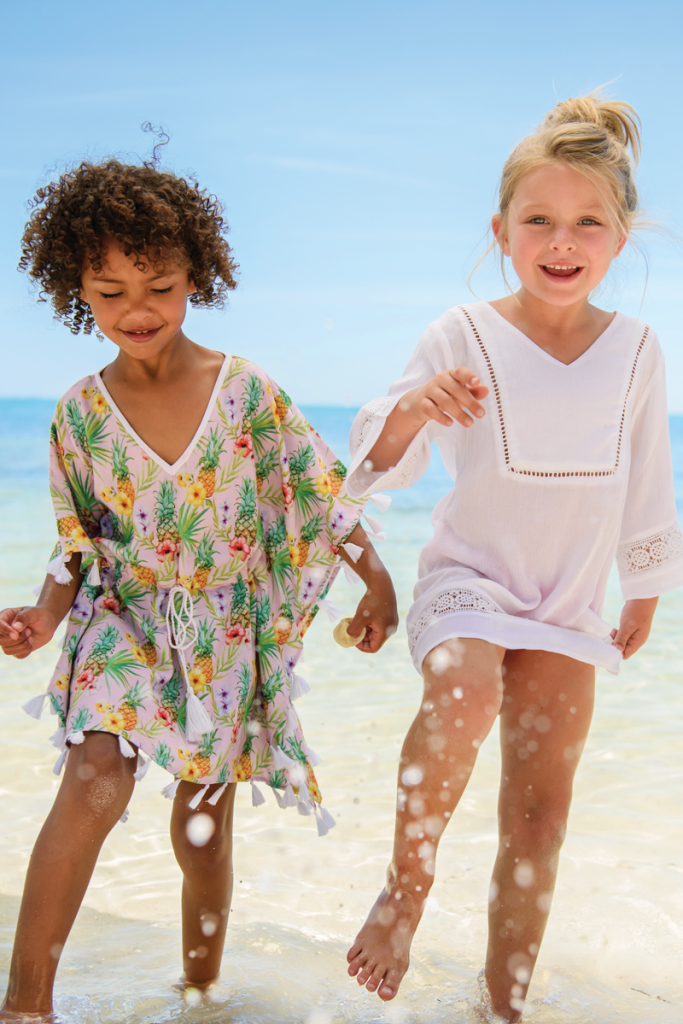 Giggly Goggles
Another genius product created by a mom. Giggly Goggles are made from neoprene and rubber, which means they stay in place without pulling hair or pressing too hard on kids' eyes and noses. They also can be personalized with name or initials, so no more searching in the lost-and-found at the pool for that lost pair of goggles. Comes in three sizes: toddlers, kids and young adults. Starts at $25.
---
Babiators​
Let the little ones look stylish and protect their eyes with Babiators. Colorful frames in fun shapes, and lenses with 100% UV protection, encourage toddlers to wear their sunglasses, just like mom and dad. The frames are also made of a soft, flexible rubber that makes them nearly indestructible. If lost or broken within one year of purchase, Babiators guarantees free replacement. Just register online. $20-$35.
---
Snapper Rock
Sunscreen is fun to put on, said no child or parent ever! Reduce the need for all-over sunscreen and re-application with Snapper Rock's UPF50+ swimwear, including various bikinis, sunsuits, rashguards and boardshorts. Available in countless styles, colors and prints for the whole family. $44-$55.
---
Toggles for Goggles
No more confusing whose goggles are whose. Toggles for Goggles are unique and personal, button-like accessories that easily pop on and off goggle straps. From flowers and unicorns to emojis and letters of the alphabet, the choices run wild. Simply pop them on and off goggle straps. $3.49 each.
---
Earth Mama Organics Mineral Sunscreen
What's not in your sunscreen is as important as what is. Ban the bad sunscreen from your beach bag and trade up for one of the six products in the Earth Mama Organics lineup. The water-resistant sunscreen provides protection with its mineral zinc oxide base. What's not in them? Chemicals like oxybenzone, octinoxate, parabens or other chemical sunscreens. Starting at $9.99.