Retro Toys (and Their 2018 Counterparts)
A flashback to the 1980s, with 21st-century updates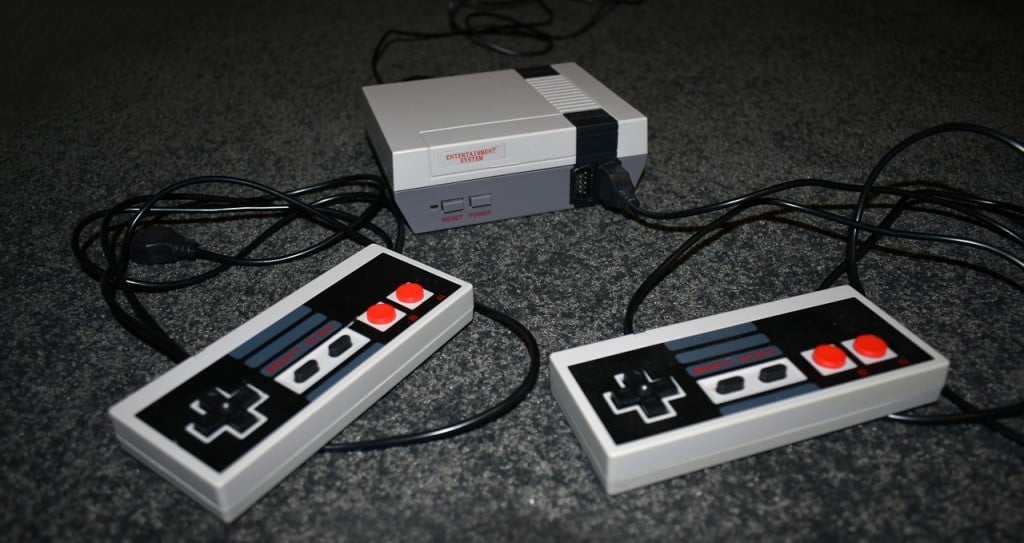 We may not have had Fortnite dances or our own smartphones, but many Gen Xers would say there was no better time to be a kid than the 1980s. We dreamed that we were "Like Mike." All of our shows had morals to every story and, more than anything, we didn't want to grow up. We were Toys 'R' Us kids. Though we're no longer able to shop at "the biggest toy store there is," we can still find many of the era's top hits and some newer versions of popular toys from the 1980s.
Nintendo Entertainment System
The original Nintendo unit jumped into our lives in 1985 and quickly became a top-selling toy during the second half of the decade. There have been quite a few system updates since then, but if you're craving the nostalgic feel of the original, check out the newly released NES Classic Edition. The console is smaller, but the controllers are classic, as are the games included with the system, like Super Mario Bros., Pac-Man, Donkey Kong, Metroid, The Legend of Zelda and Kirby's Adventure. The set with Super Mario Bros. cost $199.99 in 1985, but you can get this classic console for $59.99 at Target. nintendo.com/nes-classic.
↔2018 upgrade: Nintendo Switch, $299.99, nintendo.com.
Glo Worm
What child doesn't think, "You know what would make me sleep better? Worms!" As odd as it may sound, Glo Worm — the green, worm-shaped doll with a light-up face — was all the rage in the 1980s, inspiring a cartoon and menagerie of "Glo-Friends" you could also collect. It was introduced in 1982 by Hasbro's Playskool division for less than $20.
↔2018 upgrade: Fisher-Price Soothe 'N Glow Seahorse, $15.99, fisher-price.mattel.com.
Barbie
With just one Google search you can go down a rabbit hole of Barbie's past, present and future. Discover her careers, shape, weight, color, politics and even age, which have all been reinvented over the years to keep up with pop-culture trends. Although sales of Barbie products have dropped in recent years, it's still a toy for the ages, according to media resources such as the Financial Times and CNN Money. Back in 1988, you may have purchased "Game Show Host" Barbie for $11.95. Today, get Robotics Engineer Barbie for around $14 at Target. barbie.mattel.com.
↔2018 upgrade: Robotics Engineer Barbie, $14, target.com.
Teddy Ruxpin
Everyone's favorite talking bear is making a comeback — with updated technology. In 1985, we were amazed as Teddy Ruxpin came to life and asked us, "Do you want to be my friend?" and then read to us from his signature storybook. He quickly became the best-selling toy by 1986, at a cost of around $70. You can get an updated version of Teddy Ruxpin that now comes with interactive features that sync to the Teddy Ruxpin app. wickedcooltoys.com.
↔2018 upgrade: Teddy Ruxpin, $99.99, wickedcooltoys.com.
Hot Wheels Race Set
There's nothing quite like the gleeful squeal of die-cast cars zipping around and crashing into each other. Mattel's Hot Wheels cars have been feeding the thirst for toy car collisions for over 50 years. In 1989, you could get the Hot Wheels Criss Cross Crash Set for $39.99.
↔2018 upgrade: Hot Wheels Criss Cross Crash Trackset, $47.99, hotwheels.mattel.com.
Micro Machines
Remember, "if it doesn't say micro machines, it's not the real thing." Shop for these small-scale styles of playsets and vehicles from popular TV and movie series like "Star Trek" and "Star Wars" in the Amazon Micro Machines store. The brand, originally created in the mid-1980s by Galoob, is now part of Hasbro and going strong after a few reboots over the years. Often sold as sets, Micro Machines prices varied wildly in the '80s, and still do today. For example, you can buy a Micro Machines Star Wars Droids set on Amazon for $40, while The Amazing Spider-Man collection costs just $8. amazon.com.
The Real Ghostbusters Action Figures
The cartoon "Real Ghostbusters," a spinoff of the 1984 blockbuster comedy movie, created a gold mine of toys. Kenner created the Real Ghostbusters line of toys in 1986, which offered everything from Ghostbusters action figures to the firehouse headquarters to slime and proton packs. Back then, you could purchase a Venkman/Spangler combo pack for $11.99 through the Sears Wish Book. Today, you'll need to scour Etsy or eBay and you'll pay anywhere from $15 to $120 per figure. etsy.com and ebay.com.
↔2018 upgrade: Get a 6-inch Abby Yates, Erin Gilbert, Jillian Holtzmann or Patty Tolan figure for $19.99, amazon.com or walmart.com.
---
Nightmare Inducers
If you're concerned that Monster High dolls are a little too bizarre, here's a reminder of some of the disturbing toys we played with during the 1980s, all of which are still available. Most of these toys are available on eBay or Amazon as collectibles.
---
My Buddy
This doll toy for boys created by Hasbro was viewed in a whole new light once it inspired the infamous "Chucky" doll for the 1988 movie, "Child's Play." Thanks to its hard-to-shake reputation, Hasbro dropped the brand. Playskool picked it up, modifying his looks to break away from the "Chucky" stigma as much as possible. Find originals of the doll on eBay for around $50. The original song is still nice, though. ebay.com/bhp/my-buddy-doll.
---
Midge, the Pregnant Barbie
The Barbie Midge and Baby Happy Family doll set originally required kids to pry Midge's new baby off her body. A later version went to a simpler, magnetic system. Find her on eBay.
---
Madballs
What was a hit in the 1980s is back on shelves. With names like Slobulus, Fist Face and Buzz Off, Madballs are a series of foam balls with facial characteristics to match their names. Find them at most major retailers.
---
Garbage Pail Kids
These trading cards produced by the Topps Company, originally released in 1988, included pictures with disturbing looking children with names like "Up Chuck" and "Adam Bomb." The series relaunched in 2003 and has continued to make original cards ever since. Newer cards take jabs at pop culture stars and politicians. Find them at walmart.com.