RECIPE: Movie Night Bars to Make With the Kiddos
Treats come via Ella Stone, owner of Swirl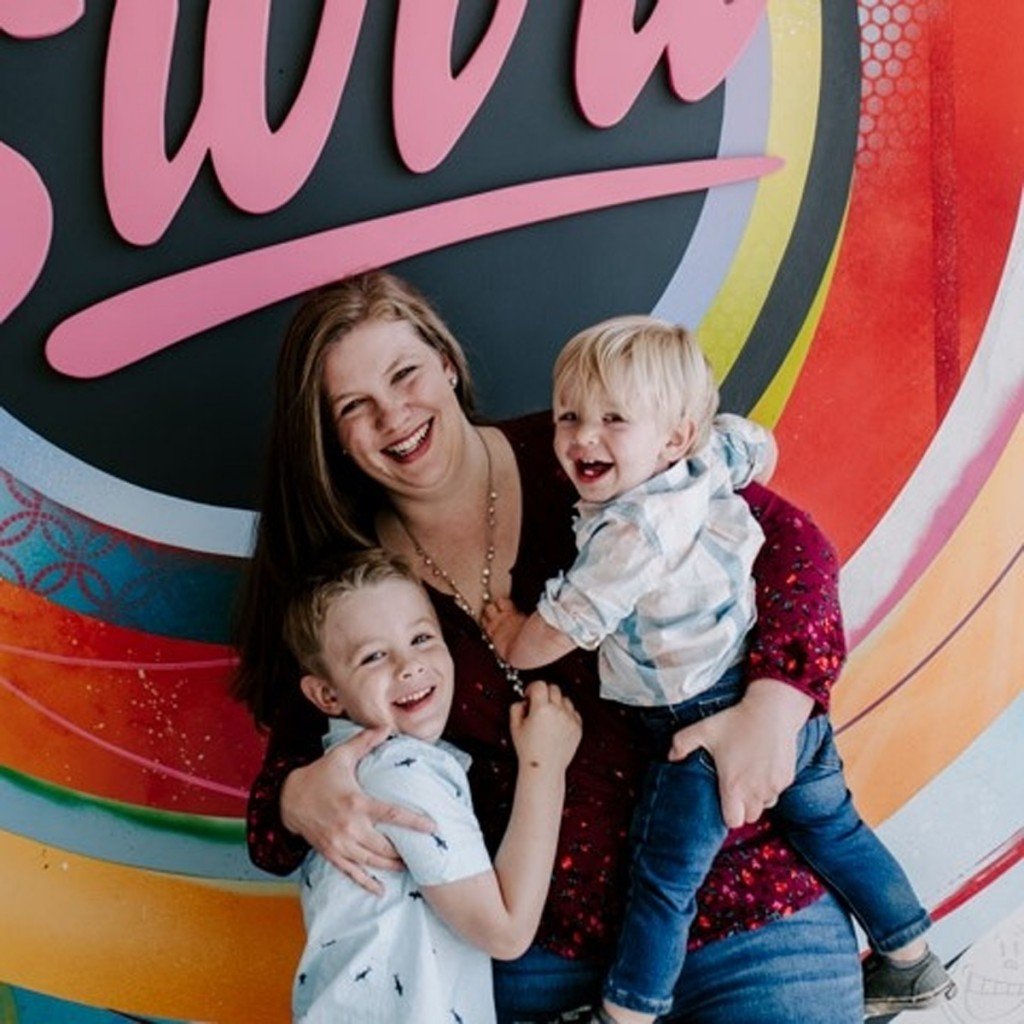 Ella Stone is the owner of Swirl, a full service bakery in the Oakhurst on Monroe Shopping Center. She's usually in back baking custom wedding cakes and other sweet treats while guests come to the counter to order DIY cupcakes with toppings like fruity pebbles, gummy bears, and potato chips. Ella is also mom to 6-year-old Theo and 2-year-old Ollie. She loves taking her boys to the movies, but during the pandemic they've enjoyed their movie nights at home. Here she shares one of their favorite movie night snacks. Follow her @swirlclt for more easy-to-make treats for your kids.
Ingredients
1 bag popcorn (10 cups)
10 oz marshmallows
2 tablespoons butter
1 to 2 cups of any candy (I use mini M&Ms, white chocolate covered pretzels, and sprinkles)
Directions
Grease a 9×13 pan.
Melt the marshmallows and butter in the microwave until completely melted.
Remove from microwave and mix (but be careful—it gets hot!).
Add popcorn and mix to incorporate (remove any kernels first).
Press 1/2 of popcorn mixture into the pan, add 1/2 of assorted candies on top to cover evenly. Repeat with the other 1/2 of popcorn and assorted candies.
Sit for 30 minutes then cut and enjoy with your favorite movie!