RECIPE: Jess Bentley's Chocolate Bark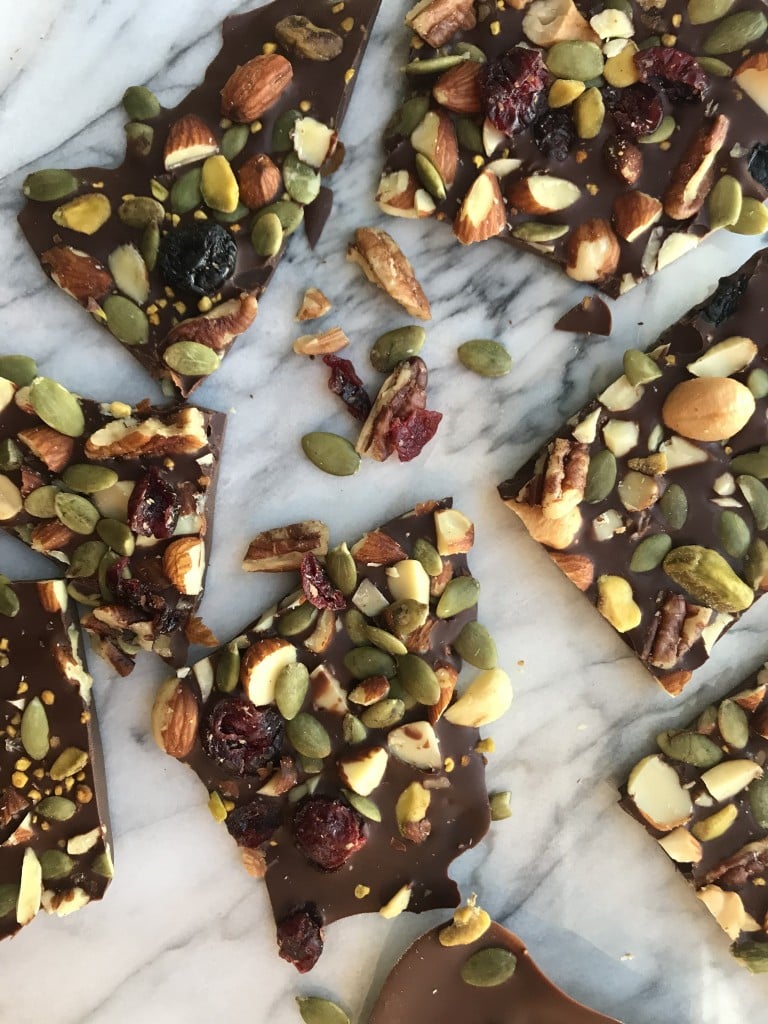 In honor of National Chocolate Lover's Month, recipe developer and food stylist Jess Bentley shared her recipe for chocolate bark. The mom of two loves to make the treat at home, especially during the cold winter months when she needs a fun indoor activity for her boys. She says this recipe is customizable and easy to make. "Three-year-olds have a minimal amount of patience, so nuking the chocolate works best for us," she says. "If you'd rather melt it over the stovetop, that works too." She suggests exploring different bark toppings—or using whatever you have on hand—to make this delicious treat in less than 20 minutes.
INGREDIENTS:
2 plain dark chocolate bars, melted
1 cup preferred topping (nuts, seeds, dried fruit, bee pollen, etc.)
Sea salt
DIRECTIONS:
Gather all supplies you need for assembly. You will need a baking sheet lined with parchment paper, all your toppings and a bowl for melting the chocolate.
Melt chocolate and pour onto a parchment paper lined baking sheet.
Grab the toppings and start decorating by sprinkling on to the melted chocolate.
Throw bark in the freezer for 10 minutes to harden.
Lick the remaining chocolate out of the bowl while you wait for the bark to harden.
Break apart and enjoy!