RECIPE: Gluten-Free Banana Bread
Recipe comes from Jamie Brown and Jeff Tonidandel, owners of Haberdish and Crepe Cellar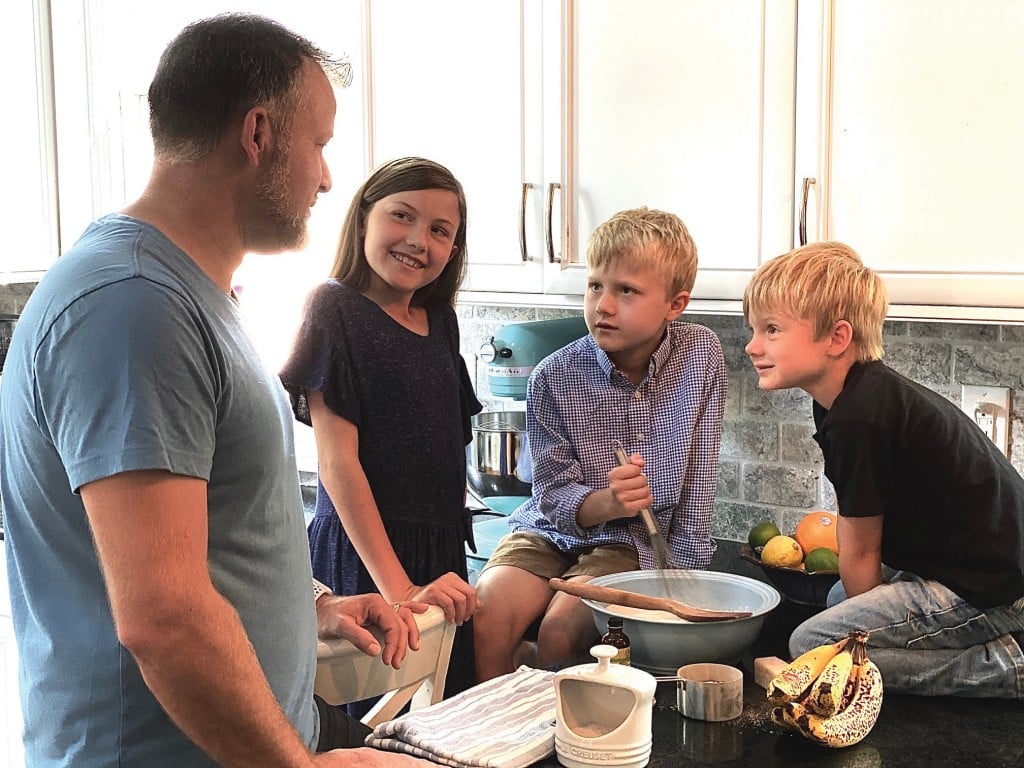 Jamie Brown and Jeff Tonidandel are the couple behind Haberdish, Crepe Cellar, and the anticipated new restaurant Supperland, which opens in Plaza Midwood later this year. They're also parents to Isabella, 10, Eli, 8, and Isaac, 5. All three kids follow a gluten-free diet, and this banana bread is a family favorite.
Ingredients:
2 cups flour (we use our favorite gluten-free substitute or our tiger nut, rice flour,
cassava flour blend)
1 teaspoon baking soda
1/4 teaspoon salt
1/2 cup butter
3/4 cup brown sugar 2 eggs, beaten
4 overripe mashed bananas
Directions:
Preheat oven to 350 degrees F.
Grease a loaf pan (9×5) with softened butter.
In a medium bowl, cream together softened butter and brown sugar.
Stir in beaten eggs and mashed bananas into creamed butter and sugar until well blended.
In a large bowl, combine flour, baking soda, and salt.
Gently stir banana mixture into the flour mixture to combine. Do not overmix.
Pour batter into greased loaf pan.
Bake:
Bake in 350-degree pre-heated oven for about an hour or until a toothpick comes out clean. It's a good idea to check your banana bread every 10 minutes after 50 minutes. Let the banana bread cool for a few minutes then smother with butter and share with family and friends.