RECIPE: Chef Luca Annunziata's Pomodoro Sauce
Make this at home with your kids this weekend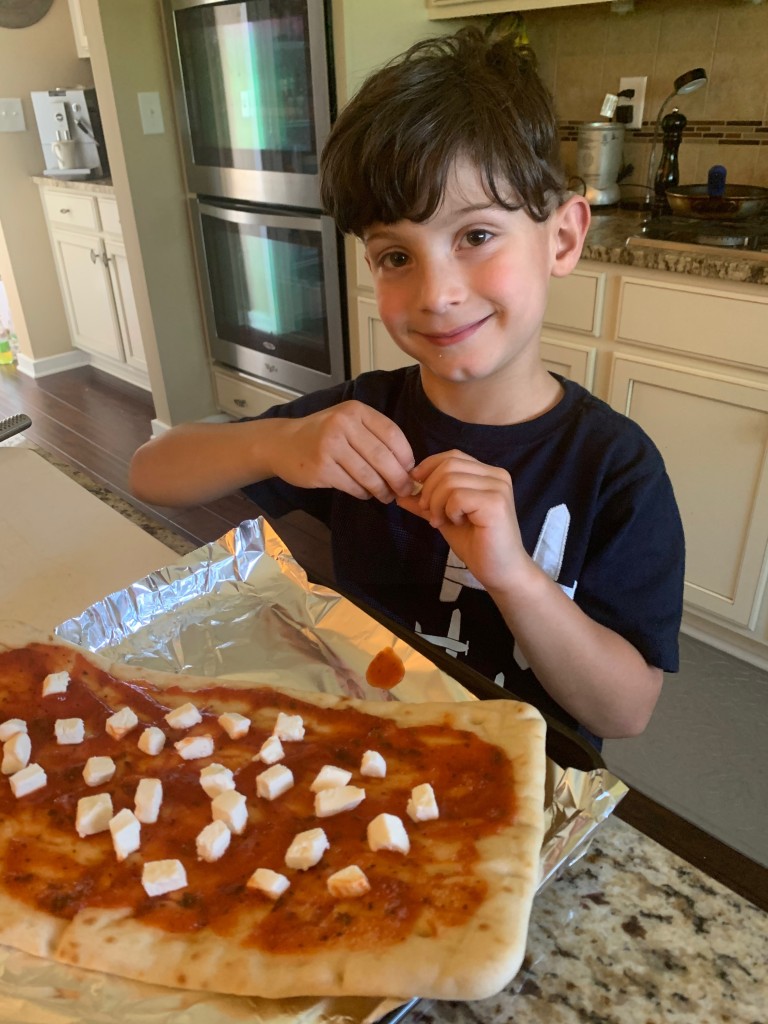 Luca Annunziata is executive chef at Forchetta, where you'll find the most authentic Italian food in uptown. He cooks lasagna the way his mom made it and carbonara as it's served in Rome. At home, his 6-year-old son Julian often requests his pomodoro sauce, which they use on pasta and homemade pizza. Here is Chef Luca's recipe for a simple—and versatile—pomodoro sauce you can make at home with your kids.
Serving Size: 6
Cook Time: 35 minutes
INGREDIENTS:
¼ cup olive oil
2 medium yellow onions, finely chopped
4 large garlic cloves, minced
5 28-oz cans tomato puree
½ bunch fresh basil, stems removed, leaves coarsely chopped
1 tablespoon kosher salt
2 teaspoons ground black pepper
DIRECTIONS:
Heat large (6 to 8 quart) saucepan over medium-high heat.
When hot, add olive oil and onions at the same time. Sauté until very soft, about 12 minutes.
Add garlic and sauté until fragrant, about 1-2 minutes, but turn down the heat if you see browning.
Add tomatoes and bring to a boil over high heat, stirring occasionally.
Lower the heat to a simmer and cook uncovered for 20 minutes.
Add basil and cook for 5 minutes more.
Remove the pan from heat and season with salt and pepper.
Using an immersion blender, food processor, or regular blender, puree until mostly smooth but a bit chunky.
Serve over your favorite pasta or gnocchi, or on homemade pizza.