Reality Check: Jackie McFee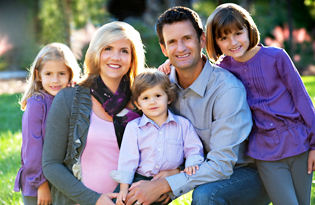 Take a peek inside the life of local mom Jackie McFee and get a glimpse of everyday parenting — from the madness to the mess-ups!
Vital Stats: Jackie McFee, 40
Founder and chief designer of All Things Luscious at JACK!E Studios, and creator of the Kendall Kollection that benefits the Leukemia & Lymphoma Society.
Family Tree
Lives in Waxhaw and is married to Matt McFee, and mom to Mattie, 8, Lizzie, 6 and Jack, 3.
Get Real
Your house: Comfortable chaos or everything in its place? "A happy medium."
"Don't You Dare"
WHINE!!!!!!!
Parenting Rule #1
No bad manners.
Fave Phrase
Where is my glass of pinot grigio?
Spill It
Recently I forgot to have the Tooth Fairy visit our house.
Top Tip
Take a deep breath. Forget "perfect." Be happy instead. My grandmother always used to tell me: This life is not a dress rehearsal – this is all we get!
?