Power Move: Jump Rope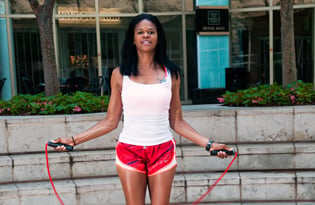 Did you know that 10 minutes of jumping rope has the same benefits as 30 minutes of jogging? It's a great way to raise your heart rate, plus it's something fun for mom, dad and the kids to do together. Start a new routine by jumping for one minute, then take a 30-second break. Keep it up for 10 minutes, then increase the duration over time.
Tip provided by Michelle L. Bennett, certified personal trainer at Charlotte Athletic Club.