Power Burn: 100 Calories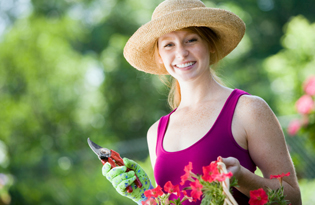 So you don't have time to go to the gym or hit the trails everyday – we get it. But, everyday activities burn calories, too, you just have to keep moving. The following five activities are a great way to burn 100 calories in no time.
• Walk up the stairs during the day: 11 minutes
• Kick a soccer ball with your kids: 13 minutes
• Ride a bike (about 10 miles per hour): 22 minutes
• Light yard work: 20 minutes
• Shoot hoops: 20 minutes
From "My Plate for Moms, How to Feed Yourself & Your Family" by Elizabeth Ward, Loughlin Press, 2011.