Ovarian Cancer: Know Your Risk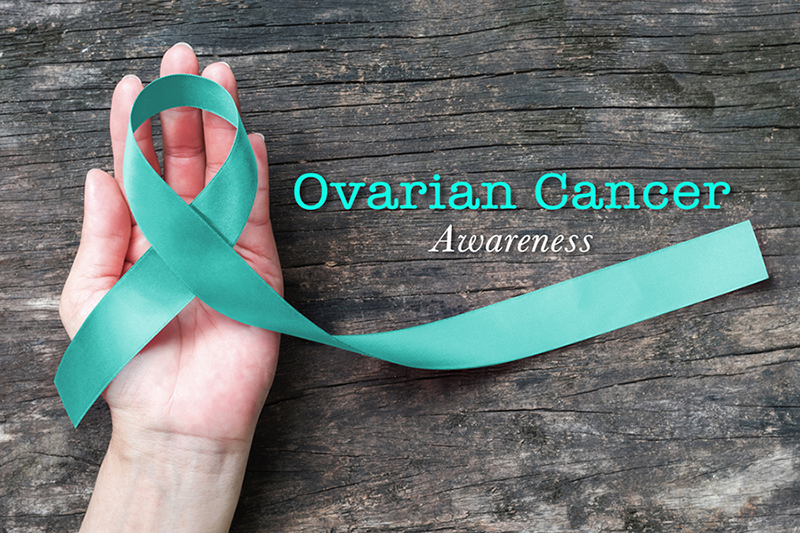 This year alone, more than 20,000 women will be diagnosed with ovarian cancer, according to the Centers for Disease Control and Prevention. So what do you need to know about this cancer that is the eighth most common cancer in women and fifth leading cause of death in women?
First of all, know your risk, because early detection is key.
"The reason there is so much interest in screening for ovarian cancer is because there is a much better survival rate when it is detected early," says Dr. James Jacobs, an obstetrician/gynecologist with WakeMed Physician Practices in Raleigh. When found early in stage one, there is a 90 percent five-year survival rate. When the cancer spreads, the five-year survival rate goes down to 25 percent.
Risk Factors
Jacobs says there are currently no recommendations for screening for ovarian cancer for the general population. The main focus is on those who have an increased risk for the disease. These risk factors include:
• Family history. Examples include ovarian cancer in close relatives, breast cancer before age 50, or two or more primary BRCA1 or BRCA2 cancers in same family member. (BRCA1 and BRCA2 are human genes that produce tumor suppressor proteins.)
• Age. Ovarian cancer is more common in post-menopausal women, with the highest rates in women ages 55-64.
• Have had melanoma or breast, colon or cervical cancer.
• Have an Eastern European (Ashkenazi) Jewish background.
• Have a genetic mutation such as BRCA1 or BRCA2 genes, or Lynch syndrome.
When a woman has these risk factors, Jacobs recommends that she consider seeing a genetic counselor for BRCA testing. When testing for the BRCA1 or BRCA2 mutation, it is best to first test the family member who has been diagnosed with breast cancer or ovarian cancer, if possible. If that family member tests positive for the mutation, the person with risk factors should move forward with testing as well. This is important because when BRCA1 is positive, there is a 40 percent chance of getting ovarian cancer, and when BRCA2 is positive there is up to a 15 percent chance of getting ovarian cancer. Screening is usually recommended every six months for those who have the BRCA1 or BRCA2 mutation.
Women with identified hereditary ovarian cancer syndromes associated with positive BRCA testing, such as Lynch syndrome, should be screened between ages 30-35, or 5-10 years before the earliest person in the family was diagnosed with ovarian cancer.
Testing
A Pap test does not test for ovarian cancer, and currently there are no recommendations for more frequent pelvic exams to screen for ovarian cancer, according to Jacobs. When symptoms are present, however, there is a series of diagnostic testing that can be completed.
• CA-125 test: In the early stages, it can be detected in a woman's blood with the CA-125 test. CA-125 stands for "Cancer Antigen 125," a protein that may be found in high amounts in the blood of patients who have ovarian cancer.
• Transvaginal ultrasound: An internal examination that goes through the vagina during which a doctor examines the uterus, fallopian tubes, ovaries, cervix and vagina.
• Rectovaginal pelvic exam: A doctor places one finger in the vagina and another in the rectum to assess the rectovaginal septum and look for scarring or masses that may indicate cancer or another disease.
Symptoms
If you have any of the below symptoms of ovarian cancer, Jacobs suggests initiating a conversation with your physician. While the following symptoms should be reported to your physician for further evaluation, they don't necessarily indicate that you have ovarian cancer:
Bloating
Early satiety (feeling a sense of fullness whenever you eat)
Vaginal bleeding
Pain in pelvic or abdominal area
For more information, visit cdc.gov/cancer/ovarian.
Michele Jonczak is a freelance writer from Raleigh, and mom to Holden (6), Hayes (4) and Emery (2).