New Report Cards for CMS K-2 Students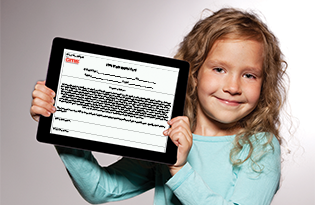 Parents of CMS students in grades K-2 were presented a new report card for their young scholars at the end of the first quarter that provides a more comprehensive view of a student's performance. While the academic portion of the report card is standards-based, identifying what a student should know at the end of the school year in literacy, math, science and social studies, the new card also allows teachers to inform parents about a student's progress on General Learner Outcomes, or GLOs.
General Learner Outcomes include life skills that enable a child to be a successful student and are basics for life. The six skills being measured are: Self-directed Learner, Community Contributor, Complex Thinker, Quality Producer, Effective Communicator and Effective/Ethical Use of Technology. Students receive one of three numerical ratings – 3 equaling standard consistency and being the highest. 
Though the titles for the skills being evaluated sound big for little kids, they cover the basics of listening, interacting, working together, communicating and staying on task. The Effective/Ethical Use of Technology is a new standard for the digital generation, but promotes the need for children to have a grasp on using digital tools.
CMS Technology converted the paper report card to an online platform that allows teachers to enter students' individual information into the system, which can then generate report cards in a PDF format. Parents can also request that the PDF format report card be emailed to them.
The new report card was developed in an effort to provide parents of students in kindergarten, first and second grades more adequate information on a student's progress in an easy-to-understand format after teachers began using the Common Core State Standards and the North Carolina Essential Standards. Parents can contact their child's school or teacher for details about the report cards.