New Group Connects Moms and Babies
Baby+Co.'s New Moms Group connects moms to share in their journey of motherhood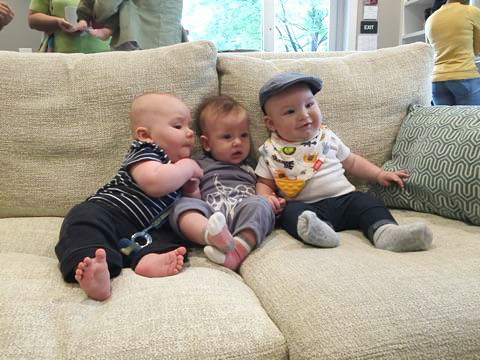 Having a baby changes everything from new schedules and routines to learning how to care for your baby. Baby+Co., located on Providence Road near Novant Health Presbyterian, is connecting new moms who can share in the journey of motherhood in it's New Moms Group. The group is meant to be a bonding time for women postpartum.
"Often, new moms feel isolated at six weeks postpartum. This group provides women with community, companionship, support, and friendship – something they both deserve and need during this time," says Mellissa Willette, registered nurce and Baby+Company educator and facilitator of New Mom's Group. "Beyond that, we invite our community partners to come every week and share exciting new resources for attending moms and their babies to enjoy. In really fun and engaging way, mom and baby can learn, grow and bond with each other as well as other families."
During each six-week session, experts from around the area join the group to offer advice on feeding and sleep patterns, establishing routines, soothing fussiness and gas, returning to work and child care, partner relationships and the logistics of life with a new baby. Guest experts join the group to teach infant massage, postpartum use of essential oils and the importance of Tummy Time, plus new developmental play activities each week that even the youngest of babies love. Each two-hour session ends with 30 minutes open for questions.
Plans to start a new dads meetup in the future are underway, so both parents receive the support they need and deserve during this transition. Cost to attend is $80 for Baby + Co. birth center clients and $120 for local moms. The next six-week series starts Aug. 25. To join the moms group, call 704-750-5535.