Neat Eats: Zucchini, Tomato & Parmesan Bake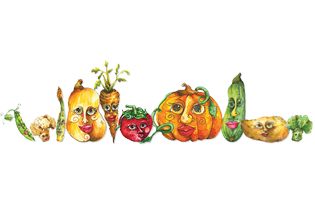 Summer is the best time to load up on fresh veggies from the backyard or farmers market. Let the kids help pick tomatoes and zucchini from the vine, or take them to your nearest farmers market to talk to the farmers, and choose the most colorful and ripe produce. This easy recipe is cheesy, flavorful and nutritious for the entire family. (Recipe courtesy of Veggiecation.com).
Zucchini, Tomato & Parmesan Bake
Yield: 5 servings
Courtesy: Veggiecation.com
INGREDIENTS:
2 medium zucchinis, sliced into 1/4-inch rounds
2 plum tomatoes, sliced into 1/4-inch rounds
1 garlic clove, minced
1/2 tsp. oregano
2 tbsp. olive oil
¼ cup flat leaf parsley, chopped
Salt and pepper to taste
¼ cup grated Parmesan cheese
DIRECTIONS:
Preheat oven to 350 degrees. In a bowl, toss the zucchini and tomatoes with the garlic, oregano, olive oil, parsley, salt and pepper. In an oiled baking dish, arrange the zucchini in overlapping rows. Then arrange the tomatoes on top of the zucchini. Sprinkle the Parmesan cheese on top of the tomatoes. Bake for 35 minutes. Cool in the pan on a rack for 20 minutes.