My (Not-So) Failure to Launch
Sarah Clifford never expected to end up at community college, but two years later, she explains why she knows she made the right decision.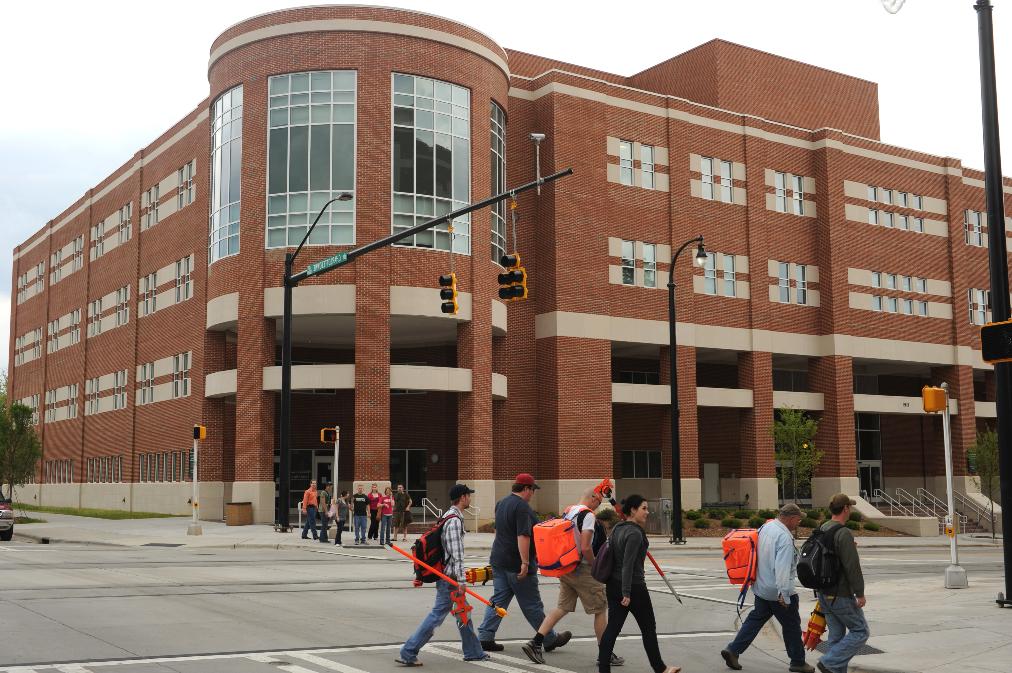 I didn't expect to end up at community college.
When I was a little girl I remember driving past Central Piedmont Community College – Central campus, and awing at the immense size. My dad teased me by saying that someday I would be going there myself, just as both of my parents had. This was only considered a joke because even at a young age, I expressed my desire to go to a big, "important" college. I read every college prep book available before I even reached ninth grade. I was excited beyond belief for college. It only made sense that I would go to a well-regarded school.
Nothing shoots down that idea more than the cost of tuition. Even with hefty scholarships, my tuition at a private university would have left me drowning in debt. Countless other students have experienced this, so I'm not about to make my dilemma seem exclusive. What became my solution, is slowly becoming a trend as well.
May 1st, the day that most high school seniors make their commitments to colleges, I terminated mine. I turned down scholarships and decided not to bury myself in debt. Now, it should be known that I wasn't a bit happy about the situation. It was painful to watch all of my peers go off to college, and participate in freshman orientation. I never moved into a dorm, and my roommate is a terrier-mix. As a former dual enrollment student, I felt as if I never actually graduated. Going back to school was anticlimactic.
However, nothing compares to knowing that my school is paid for. I may not have qualified for financial aid, and community colleges don't offer hefty scholarships, but thus far I am debt-free. I have saved myself around $50,000 – and that's just within the first year.
One might think, that at a severe discount, you may be sacrificing the quality of education. Central Piedmont, is second to none, literally. I'll never forget one of my professors telling me that I might as well be sitting in a lecture hall at Chapel Hill. Little did he know that I would carry that statement with me through my moments of self doubt and deprecation. Community college tends to get a bad reputation, and it sometimes feels as if you need to explain to your peers just how difficult even the core classes tend to be. Community colleges, particularly Central Piedmont, have to hold their students to standard of impeccable excellence in order to make the transfer process seamless. Work hard now, stress less later.
While I have missed out on certain rights of passage that come with your a-typical four year institution, I have been able to experience many other things that would have come much later in my education. For example I was able to take an internship that my previous college would have only allowed in my junior year. I have been able to craft an educational plan to fit my academic needs alongside a supportive group of advisors. Never have I been forced into taking classes that I didn't need. I feel confident that going forward in my college career I will have the tools required to succeed with the benefit of avoiding crippling debt. With the help of my professors I have been able to make two honor societies. The closest I'll get to "going greek" at this point in my academic career. My professors come with a wealth of knowledge from some of the top universities in the country. Their passion for the subjects they teach inspires me daily. I have found friendships and mentors in some of them. In nearly every college tour I took, a key phrase seemed to be that of close student-teacher relationships. I'm not entirely sure, however, that this may have been as keenly accomplished in a 300 person lecture hall.
No, I didn't expect to end up at community college. I own T-shirts for numerous colleges, except my own. I carry an Ivy League coffee mug, and my car sports a myriad of collegiate bumper stickers. However, I would stake more value in what I do not own, paralyzing debt. Community college helped me do that. Maybe it's time to buy that t-shirt?
Sarah Clifford is a writer and theatre actress from Charlotte. She is in her second year of college at Central Piedmont, and pursuing an art history degree. In her spare time she enjoys running, volunteering with the local animal shelter, reading art crime thrillers, and loving on her terrier, Marty.