Moms Managing Media Group Educates Parents on the Power of Media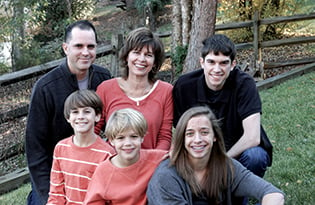 A group of local moms, dads and grandparents is daring to be different by promoting – and living – low-tech lifestyles. Lead by Ballantyne mom and former nurse Melanie Hempe, Moms Managing Media encourages families to make purposeful, thoughtful decisions about when, where and how to introduce children to the world of technology, including social media, video games, tablets and smartphones. Hempe was inspired to provide research-based tips and tools for other moms dealing with her oldest son's overuse of video games. After reading "Hooked on Games" by Dr. Anthony Stone, she was motivated to move forward with creating a space for other moms struggling with how to help kids addicted to gaming. She and Stone collaborated to create Moms Managing Media to educate parents on the power media has on families, how it affects children's brain and social development and how to handle the job of home media manager – a job that mostly falls in moms laps, Hempe says.
In addition to a website filled with practical advice on how to balance technology at home, Hempe and a panel of four other local moms host monthly Moms Managing Media meetings at Covenant Day School In Matthews. "We feel it's important for parents to hear about the idea of balancing technology in the home and the amazing developmental benefits for children," she says. The meetings are held the first Thursday of each month from 9:30-11 a.m. and are open to the public. February's topic is social media. For some starter tips on how to dial back digital devices in your home and ideas for replacement activities, check out momsmanagingmedia.com.