Melissa Herrmann Dierks, RD, LDN, CDE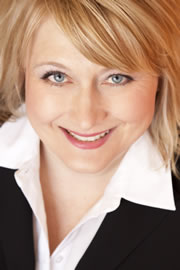 Location: Huntersville, NC
Melissa Herrmann Dierks RD, LDN, CDE is a registered dietitian, Certified Diabetes Educator, and Licensed Nutritionist in Huntersville, NC with over 20 years of experience in the field of nutrition and dietetics.She received her bachelor's degree in Human Nutrition from Bowling Green State University and completed her dietetic internship at the prestigious Henry Ford Hospital and Healthcare System in Detroit.  
Melissa worked as a clinical dietitian in Michigan, Ohio and North Carolina prior to joining Johnson & Johnson's Lifescan diabetes franchise working in sales, marketing and strategic accounts.  
In 2006, Melissa formed Eat Smart Nutrition Co., which provides nutrition solutions to individuals and corporate accounts, and currently supports CCS Medical as a field based diabetes educator and insulin pump trainer. She also consults for the food and beverage industry, including The Coca-Cola Company.
> Read Melissa's Q&A: Questions for a Registered Dietician Â