Kid Safety Around the House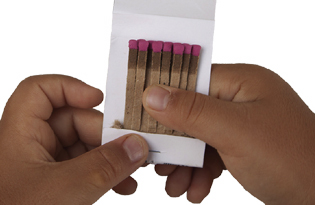 Many children are spending more time at home alone. A recent survey by the Home Safety Council found that 52 percent of parents report their children go to an empty house after school. During school breaks for holidays, often students spend at least a day or two hanging out around the house while Mom or Dad is at the office.
Yet …
• 25 percent of parents have not posted emergency contact numbers.
• 64 percent have not posted The National Poison Control Hotline and talked to their kids about when to use it.
• 38 percent have not ensured matches and lighters are properly stored and inaccessible to children.
• 56 percent have not taken the time to review a fire escape plan.
• 36 percent have not planned snacks for their kids that don't require the use of a microwave.
Want to protect your children against falls, poisonings, fires and burns, and drowning? To help parents make sure children are safe when home alone, the Home Safety Council offers these tips to find and fix some of the most common injury risks in their homes and backyards.
Falls — More than 3 million childhood injuries happen every year from falls. Look around your home and take steps to prevent accidental falls, including keeping stairs clear of clutter, reminding kids never to climb on kitchen and bathroom counters, storing away any ladders that are being used for home improvement projects and ensuring banisters on all stairs (indoors and outdoors) are secure. Don't allow kids to play outside until you get home from work.
Poisonings — Dangers lurk inside and outside of your home. Poisons can be things you eat, breathe, touch or get in your eyes. Keep all cleaners and medications locked away from curious children. Post the number for the National Poison Control Hotline (800-222-1222) where everyone in the family knows where it is, and teach children when and how to make the call.
Drownings — Obviously, swimming pool safety is vital, but during the school year, parents also must be aware of water safety inside the home. Don't allow kids to bathe or play in the tub alone.
Fires and Burns — Matches, candles, ovens/stoves. These are the third leading causes of unintentional home injury and related deaths. Safety and survival begin with everyone in the family being prepared. Stow matches, candles and lighters away where kids cannot get to them. Have at least one working smoke alarm on each level of your home and hold family fire drills. Don't allow children to cook unsupervised. Keep your hot water at 120 degrees Farenheit to prevent scalding. Don't leave any appliances plugged in, and store hair dryers and curling irons away from the bathroom sink.
At the holidays, don't allow children to turn on Christmas tree lights or other decorative lights when an adult is not at home.
Finally, even though most parents and kids talk and text frequently, be sure your children know to call 9-1-1 immediately — before trying to reach you on your cell phone — if someone needs help (police, fire or medics) right away. CP