Identifying Signs of Mental Health Disorders in Youth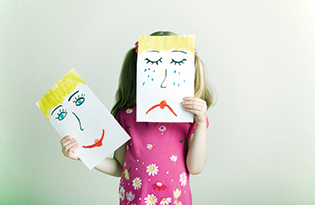 The World Health Organization states major depression is the leading cause of disability among Americans ages 15 to 44. Children and teenagers suffer from depression and bipolar disorder, similar to adults, but their symptoms may be slightly different. Eleven percent of children will suffer from an episode of depression by age 18. So, what are common signs of depression in youth? The American Academy of Child and Adolescent Psychiatry recommends that if one or more of the following symptoms are visible in your child, you should seek professional guidance.
• Signs of helplessness, low energy, hopelessness, sadness or crying spells.
• Low self-esteem, guilt, isolation, frequent absences from school or poor performance in school.
• Increased sensitivity to rejection or failure, increased irritability or hostility.
• Frequent complaints of headaches or stomach aches.
• Change in eating and sleeping patterns.
• Family history of depression or bipolar disorder
• Thoughts or expressions of suicide or self-destructive behavior.
Bipolar disorder can include the above symptoms but may also include severe changes in mood with unusually happy or high-energy episodes, or irritability and anger. Early diagnosis and treatment are critical to decrease the risk for the complications of depression and mood disorders. Suicide is the most troubling complication of depression. It is the third-leading cause of death in adolescents. One of the most worrisome statistics is that a previous suicide attempt may lead to future attempts.
What can you do if your child has suicidal thoughts? Increase family and school connectivity, reduce access to firearms, help boost his or her self-esteem and reward academic achievement. More than 30 percent of those who attempt suicide will tell someone before the attempt. It's important to become involved and listen to your child. You may learn your child is depressed, or is suffering from bipolar disorder, substance abuse, bullying or relationship issues.
If your child displays any of these signs, consider contacting your primary care provider or pediatrician. They may be able to evaluate and treat your child, or if necessary, refer your child to a therapist or psychiatrist. Treatment options include psychotherapy and medication, which have both proven to be effective in adolescents
The one constant is hope. Being available and involved in your child's life will reduce these risks. You can find additional information from the American Academy for Child and Adolescent Psychiatry or the American Academy of Pediatrics (AAP.org). If you have questions or would like to schedule an appointment for your child, contact Novant Health Psychiatric Associates at 704-384-1246.
Dr. Grey Clary is the medical director of behavioral health and psychiatry at Novant Health. He completed his residency in internal medicine and psychiatry at Duke University Medical Center and has a master's degree in biochemistry.